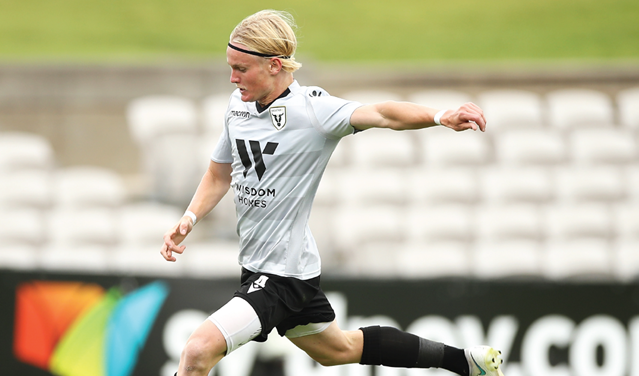 Growing up in Sydney, Lachlan Rose played tennis as a junior before deciding to switch sports and carve out a path in football from the age of 10.
The 21-year-old represented both NSW and Australian Schoolboys in 2017, before making his NPL debut at the age of 18.
Now Rose is a Bull, a Macarthur FC Bull, after signing to play for the national competition's newest franchise in their inaugural season.
"I had to pinch myself when I heard the news,'' says the young footballer.
"To be given this opportunity is something amazing, but I know the challenge only becomes greater from here.
"I'm looking forward to working hard and learning from the experienced players in the squad like Derbyshire (Matt) and Millsy (Mark Milligan)," Rose said.
"Our football department went to many NPL matches over the past 12 months and identified him as someone who may have a large potential for Macarthur and our inaugural squad,'' says Macarthur FC head coach Ante Milicic.
"After bringing him into training and playing in a few games, he has fitted in well with the playing group and staff," Milicic said.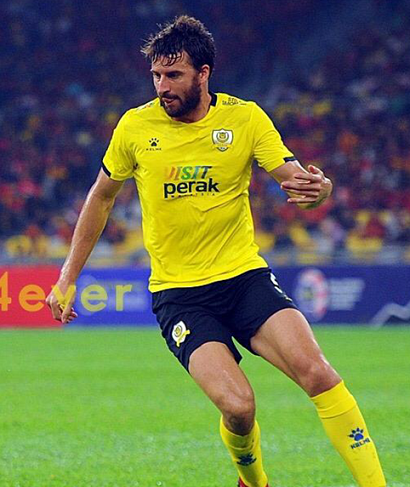 "There is no doubt he will gain valuable insights from being around the first team and the experience from our senior members of the squad will be beneficial for him.
"At every opportunity he has impressed and worked hard to earn his spot in the squad," Milicic said.
Macarthur FC have also announced the signing of experienced centre-back Antony Golec, pictured at right.
The 30-year-old returns home following stints in Asia in Indonesia and the Malaysian Super League, most recently with Perak TBG.
An A-League, Moldavian and AFC Championship winner, the tall defender says he is delighted to return home.
"After speaking with Ante about Macarthur and building a club from the ground up, I know this is an extremely rare opportunity in my career.
"I'm grateful to Ante for extending the opportunity for me to join the club and I'm excited to be playing at Campbelltown Stadium in front of my family and friends," Golec said.