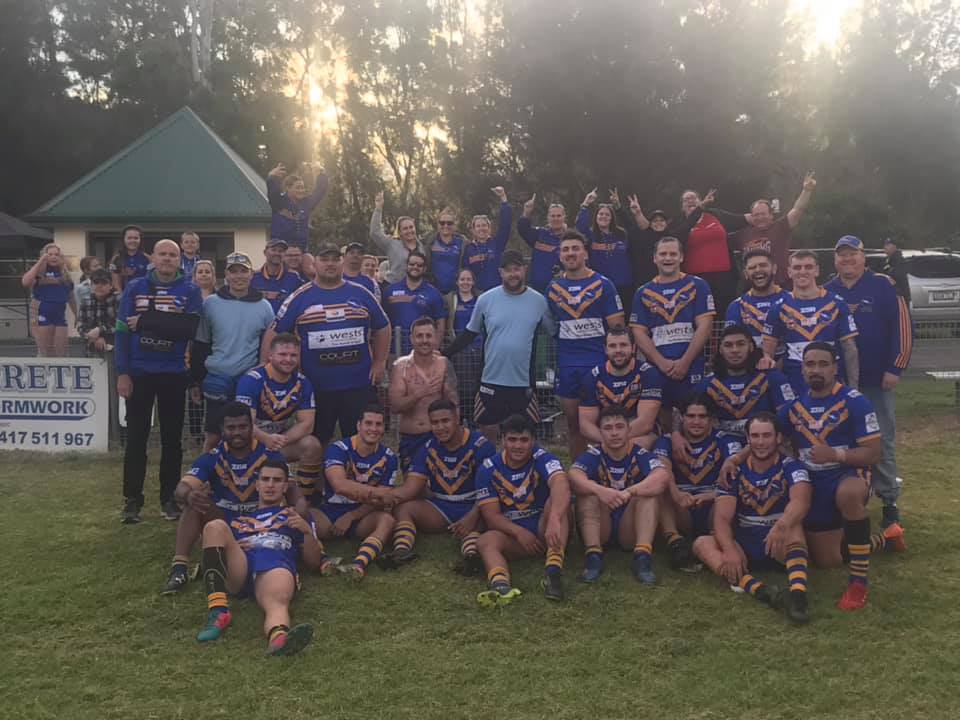 Campbelltown City have cruised into next week's preliminary final following a comprehensive 40-14 win over The Oaks Tigers at Victoria Park, Picton on Sunday.
Meanwhile, Thirlmere have come from behind to make their way into a second straight grand final.
The Roosters won 22-20 in a cliffhanger against Oakdale Workers at Sid Sharp Oval.
Thirlmere can thank John Ryan and his three try haul for getting them a ticket to the 2020 decider.
However the Workers made the Roosters earn the win, leading for large parts of the game.
Oakdale are still alive in 2020 and will get a chance to make the big dance when they face off against the Kangaroos in the preliminary final this Sunday at Thirlmere Sportsground.
Oakdale scraped past Campbelltown City 32-30 in Round 5, giving the Workers' coaching staff of Brendan Reeves and Russell Lewis some confidence, but they'll know they will need to be on their best to get past a Roos outfit, who were more than impressive in disposing of the Tigers.
The boys from Campbelltown were in control for three quarters of the game, played in pleasant conditions in the Wollondilly.
The Oaks, on the back of two wins to finish the regular season, jumped out of the blocks following an even and measured start from both sides, with two tries in seven minutes.
Hamish Oxley crashed over from close range on the right hand side to open the account for the Tigers on 12 minutes, before his other winger in Casey Timmer scored the first of his double on the stroke of the 20 minute break.
The Tigers led 10-0, and were looking good for an early afternoon, but the Roos had other ideas.
They dominated play for large passages of the remaining 60 minutes, with a seven try haul bringing delight to the Kangaroos faithful, who made the trip down to the Wollondilly venue.
Rua Ngati, then James Tautaiolefua scored in quick succession, giving the Roos a 12-10 lead, which they weren't about to relinquish for the afternoon.
Another try just before halftime saw them extend to 16-10 at the break.
After halftime, the Kangaroos, being led around the park by captain coach Michael Stevens, added another three tries in the third quarter, putting the game to bed, leading 34-10 with 20 minutes left.
The final period of play wasn't impressive, with Timmer bagging his second, and flying winger Semi Rabici scoring with three minutes left to seal the 40-14 win.
RESULTS – WEEK 1 – FINALS – FIRST GRADE
Campbelltown City 40 The Oaks Tigers 14;
Thirlmere Roosters 22 Oakdale Workers 20.
(The Oaks Tigers eliminated).
SECOND GRADE
Appin Dogs 16 Mittagong Lions 36;
Thirlmere Roosters 12 Narellan Jets 10.
(Appin Dogs eliminated).
UNDER 18
Thirlmere Roosters 34 Mittagong Lions 18;
Camden Rams 22 Mt Annan Knights 0.
(Mittagong Lions eliminated).
WOMEN'S LEAGUE
Campbelltown City 26 Highlands Storm 6;
Narellan Jets 18 Thirlmere Roosters 0.
(Highlands Storm eliminated).
THIRD GRADE
Warragamba Wombats 12 Camden Rams 20 (after extra time);
Narellan Jets 22 Highlands Storm 26.
(Warragamba Wombats eliminated).
LEAGUE TAG DIVISION 1
Narellan Blue Jets 14 Camden Rams 10;
Oakdale Workers 0 Campbelltown City Blue 10.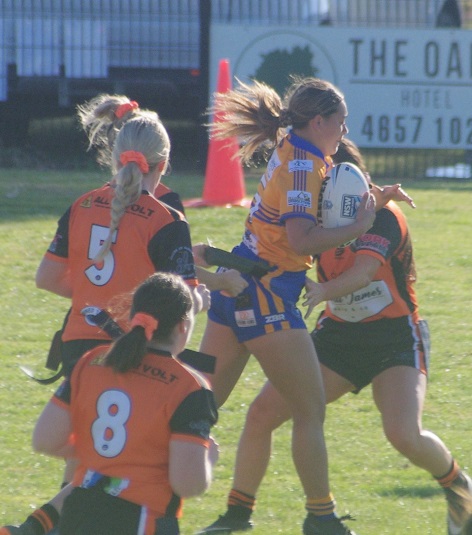 (Camden Rams eliminated).
LEAGUE TAG DIVISION 2
Campbelltown City Gold 8 The Oaks Tigers 0;
Mittagong Lions 16 Narellan White Jets 8.
(The Oaks Tigers eliminated).
NEXT WEEK – PRELIMINARY FINALS (THIRLMERE SPORTSGROUND)
LEAGUE TAG DIVISION 2
Narellan White Jets v Campbelltown City Gold (Saturday 3.40pm);
LEAGUE TAG DIVISION 1
Oakdale Workers v Narellan Blue Jets (Sat 5pm);
THIRD GRADE
Narellan Jets v Camden Rams (Sat 6.30pm)
UNDER 18
Mt Annan Knights v Thirlmere Roosters (Sunday 10.30am);
WOMEN'S LEAGUE
Thirlmere Roosters v Campbelltown City (Sun 12pm);
SECOND GRADE
Narellan Jets v Mittagong Lions (Sun 1.30pm);
FIRST GRADE
Oakdale Workers v Campbelltown City (Sun 3.15pm).