One of the most important new projects in Campbelltown, a community and justice precinct, is about to take another step towards becoming a reality.
Funding of $1.2 million has been approved for the concept design stage, which will involve urban and landscape design, technical studies, open place strategy and environmental effects.
Once complete, in the Campbelltown town centre, the precinct is expected to be a catalyst for more local jobs.
Campbelltown Council and the state and federal governments are sharing the cost of the project so far.
The proposed community and justice precinct will bring legal services from all jurisdictions in the one place, expected to be adjacent to the current administration building of Campbelltown Council.
New services such as Family Law courts will come to Campbelltown for the first time, which will mean locals will no longer have to travel to other parts of the metropolitan area to access them.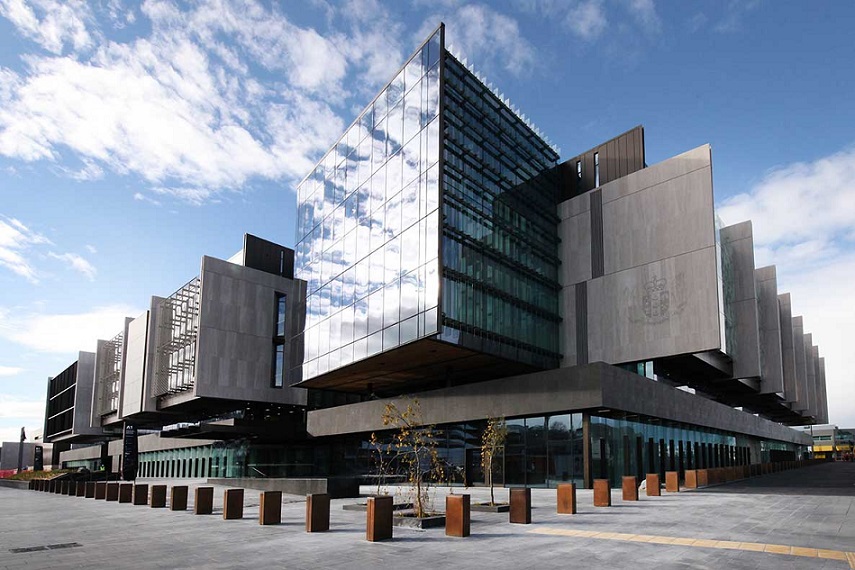 The precinct will also offer high-value career opportunities and a more supportive experience for those utilising justice services.
The Western Parkland City Authority will facilitate the next stage of planning.
Today's announcement builds on the $1 million funding for a strategic business case, which was completed in May.
The project is one of many within the Western Sydney City Deal, an $11 billion commitment from the Commonwealth Government, the NSW Government and eight local councils, including Campbelltown, to deliver vital community infrastructure and improve liveability across the new Western Parkland City.
"The proposed Campbelltown Community and Justice Precinct is a new style of justice precinct with a client-focused approach that creates a more supportive, streamlined experience for those interacting with the justice system by offering both Commonwealth and State justice services and related support services in the one place,'' says federal cities minister Paul Fletcher.
Campbelltown mayor George Brticevic says the community and justice precinct would provide significant benefits to the fast growing population of the Macarthur region.
"The precinct would not only meet the justice needs of a growing population but has the potential to transform the Campbelltown CBD, attract investment and signal to the wider community that we are open for business," he said.