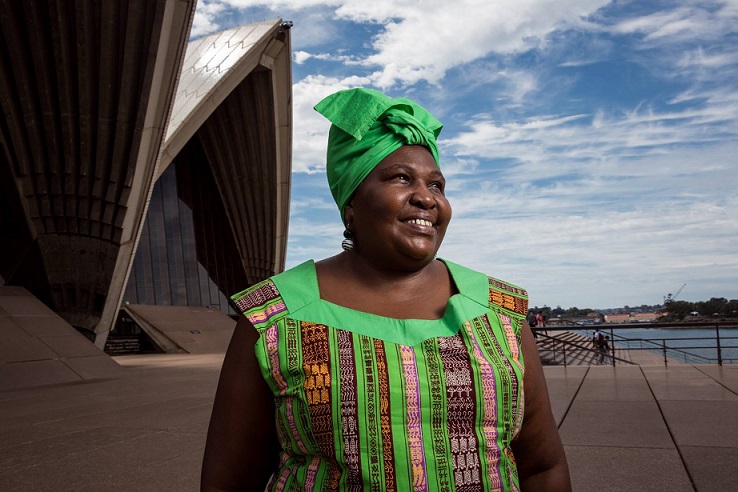 A gala dinner at Gledswood Homestead will be the highlight of International Women's Day celebrations in Camden this year.
The event on March 11 will also raise funds for Blue Wren House – Camden's Women's Shelter.
A panel of high profile women will share their stories and answer questions from the audience.
One will be community leader and NSW Police multicultural liaison officer, Rosemary Kariuki-Fyfe, pictured, who was recently named 2021 NSW Local Hero of the Year.
Rosemary established a community exchange program between women refugees and migrants from various ethnic backgrounds and Australian country women. She is also the founder of The African Women's Dinner Dance.
Also on the panel will be Western Sydney based lawyer, poet, director and co-founder of the Bankstown Poetry Slam, Sara Mansour.
Media celebrity Tracey Spicer will be the guest speaker.
Mayor of Camden, Cr Theresa Fedeli, said it was important to acknowledge the important part women play in life.
"I'm proud to be celebrating more than 39,000 women living in the Camden area and their contributions to, not only their loved ones, but to the entire community," she said.
"This year's International Women's Day theme is #choosetochallenge and now is the perfect time for the entire community to challenge and call out gender bias and inequity, while celebrating the achievements of so many women.
"By taking a stance, we also show commitment to the prevention of domestic and family violence and this is another way to show the importance of women."
In Campbelltown, International Women's Day events will include Getting Down to Business, an interactive event facilitated by Campbelltown chamber of commerce president Tamlyn Van Zyst and local entrepreneur Nancy Trieu at the Campbelltown Arts Centre performance studio on Monday, March 8.
Yoga in the Park sessions will be held on March 8 at Koshigaya Park, March 9 at Redfern Park, Minto and March 10 at Hallinan Park, Ingleburn.
Other events include upcycled jewellery making, car maintenance workshop and Musical performances.