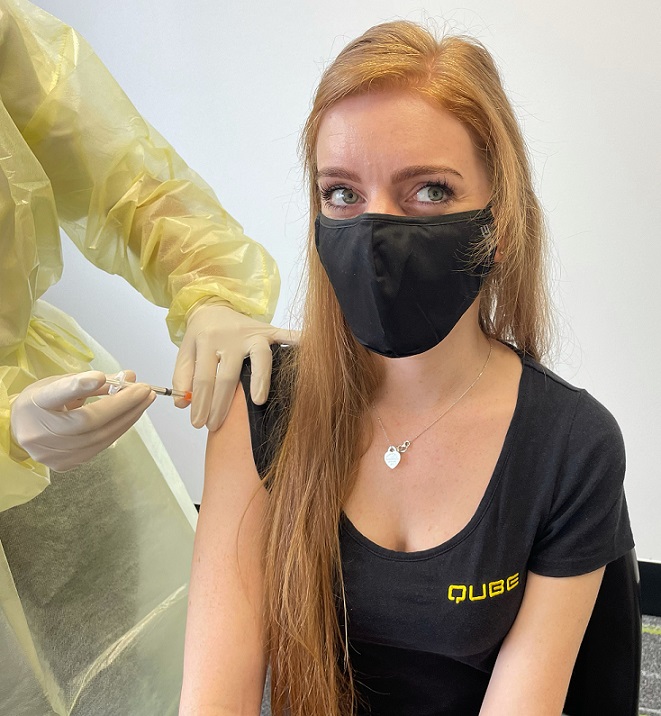 Qube Holdings Limited has opened a Covid-19 vaccination hub at the Moorebank Logistics Park.
The aim of the free access vaccine hub is to help accelerate access to Pfizer vaccines for priority workers in the Liverpool local government area.
It is being operated by Company Medical Service (CMS) and funded by Qube.
The hub has been established with support from the Australian Government owned Moorebank Intermodal Company, which is overseeing the development of Moorebank Logistics Park.
Initially the focus will be on providing vaccines to essential workers including healthcare, disability and aged care workers, food distribution workers, transport and logistics workers, essential service workers and their families.
The hub, which is located at 400 Moorebank Avenue and will operate Monday to Friday is staffed with nursing, medical and support team members and is expected to deliver 9,000 first and second dose Pfizer vaccines in the first six weeks.
There will be ample public parking and amenities for staff and patients. Traffic control will be provided by Qube to minimise impacts on precinct tenants and local traffic.
Qube's managing director Paul Digney said the hub would provide critical vaccinations for workers in the supply chain industry to keep these vital services operational.
"Qube is a major employer in the local area with significant logistics facilities and capabilities. We recognised that we have the capacity to support the supply chain sector and accelerate vaccination rates with the establishment of this vaccination hub,'' he said.
"Qube's brand new Warehouse 5 at the Moorebank Logistics Park is perfect for this operation, and we are very pleased to have been able to rapidly develop a plan for its use as a vaccination hub, with support from the Commonwealth Government and CMS.''
The hub is open Monday to Friday 10am to 5pm
Book online via: https://portal.companymedicalservices.com.au/onsiteregistration/pfizerhubqube   using code 'hub123'.