Icon Visual Marketing led a successful marketing workshop for start-up and small businesses in partnership with Campbelltown Council last week.
The workshop, entitled DIY Marketing Plan, was led by Icon Visual Marketing's managing director Joe Papadatos, pictured below.
Attendees included people at various stages of their business from a few years old but not growing fast enough, to start-ups who need help literally getting started.
"We know that some small businesses struggle to afford a marketing agency like ours when they are first starting out, but we're happy to share our expertise to help them grow, and who knows they may become clients in the future," Mr Papadatos said.
The goal of the workshop was to guide the participants to learn how to create a targeted and successful marketing plan to help their business grow.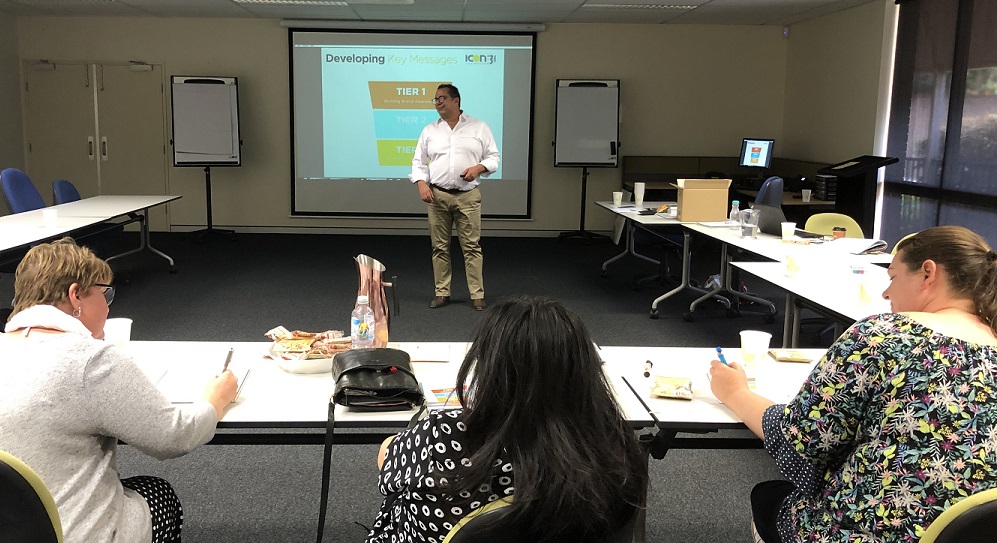 The topics covered included developing a business SWOT (Strengths, Weaknesses, Opportunities, and Threats) analysis, identifying the unique value proposition, identifying target markets, what customers are buying, how to develop key messages, and how to take an integrated marketing approach.
"We take a very hands-on approach with these workshops and break into work groups to flesh out the subject,'' Mr Papadatos said.
"Each participant leaves with a workbook full of next steps to get their own individual marketing plan started.
"One attendee gave some great feedback on what was most valuable from the session, 'I need to change the language I use regarding my work and about the services I am offering', which is gold to hear at the end of five hours," he said.
Icon Visual Marketing, which was founded by Joe Papadatos 17 years ago, is the largest independent agency in South West Sydney.
It was based at Camden for more than a decade before relocating to bigger premises in Frost Road, Campbelltown a few years ago.
Enquiries: Contact Icon Visual Marketing on 1300 138 984 or online at iconvisual.com.au