With no JobKeeper on offer and Liverpool being targeted for harsher restrictions, locals are doing it tougher this time around, according to Nathan Hagarty.
Labor's mayoral candidate says there is a lot of stress, anxiety and uncertainty in the community, with many residents struggling to pay bills and put food on the table.
Cr Hagarty and fellow Labor councillor Charishma Kaliyanda, pictured below, have now put forward a package of council support measures to assist residents and small businesses in Liverpool to deal with the impact of the lockdown.
The extensive set of measures are set to be debated at the upcoming July council meeting and includes rate relief, business assistance and refunds for sporting facilities and community hall hirers.
"This suite of assistance will provide some welcome breathing space for local families and businesses," says Cr Hagarty.
The package also includes a call for more testing clinics and vaccination hubs in Liverpool.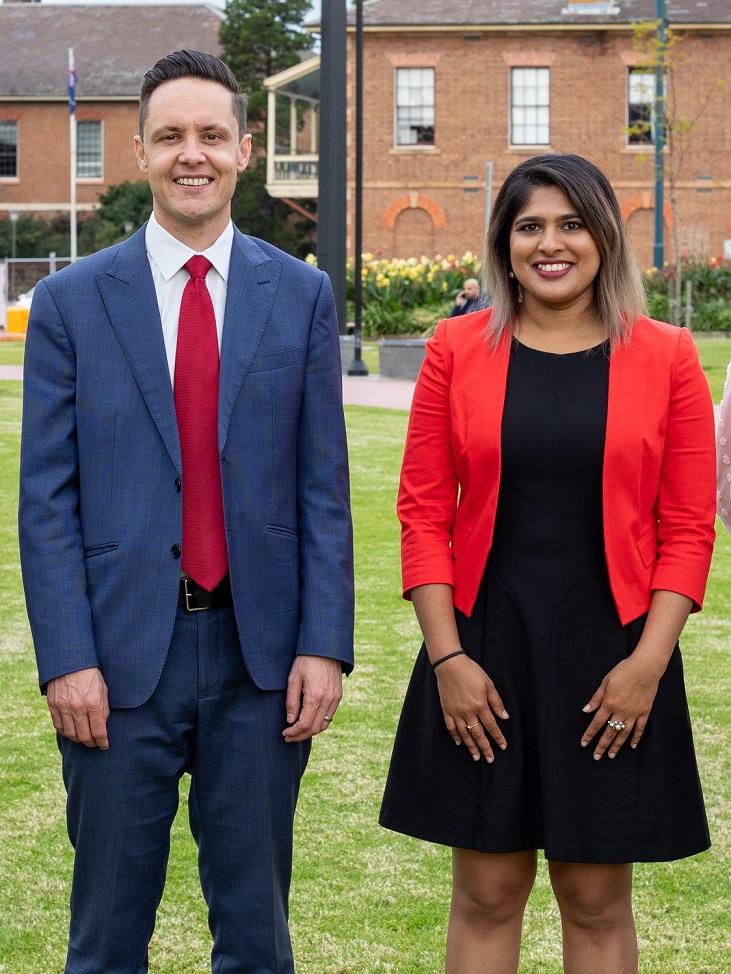 Councillor Hagarty wants to see the council provide the facilities to host mass vaccination hubs.
"The only way we will put Covid behind us is when a critical percentage of the population are vaccinated.
"Until then, lockdowns will become an ever present reality.
"We need urgent and easy access to vaccines.
"Council can provide the facilities to get the jab as they have done with testing clinics,'' he said.
There is broad support for testing and vaccinations within the Liverpool community, as evidenced by the extensive queues at testing and vaccinations sites.
However, it has also demonstrated the inadequacy of current testing resources and vaccination supplies.
"We want to make sure that our community has the best chance of emerging from these harsh restrictions as early as possible,'' says Cr Kaliyanda.
"We know that loss of income may prevent people from adhering to the restrictions, so we're also calling on the state and federal governments to factor in financial relief for some of the most vulnerable people in our economy.''