In March last year the World Health Organization (WHO) revealed that around 466 million people have disabling hearing loss.
WHO said 34 million of these were children, and 60 percent of childhood hearing loss was due to preventable causes.
Ashleigh Toynton, a TAFE Digital graduate and Campbelltown resident, saw a need in her local community to cater for those aged between three and 25 years and her business, Hearing Tests 4 Kids, was born.
An array of hearing services including a home visit program are offered through Hearing Tests 4 kids.
"After working as an audiometrist in management roles with an adult hearing service provider and realizing that there are limited audiometry services and resources provided to people and children under 26 years of age, I decided to branch out and start my own business," says Ms Toynton.
"We focus on a school readiness program for pre-schoolers, community awareness programs tailored to hearing and childhood development and work closely with a variety of allied health providers and medical professionals within South West Sydney and South Coast regions of NSW," she said.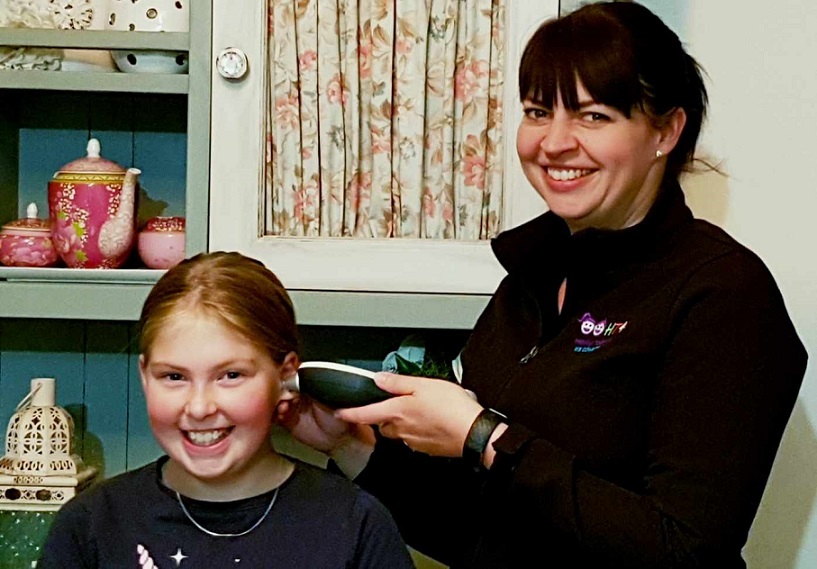 "Interventions to prevent, identify and address hearing loss are cost effective and can bring great benefit to individuals," Ms Toynton said.
"People with hearing loss benefit from early identification; medical intervention, the use of hearing aids, cochlear implants and other assistive devices."
Before starting Hearing Tests 4 Kids, Ms Toynton had completed a Diploma of Audiometry with TAFE Digital, was awarded an outstanding student of the year award and won the Australian Audiological Society of Australia Geoff Dickson Memorial Award.
Last year she was a finalist in two categories of Campbelltown business awards, outstanding business person of the year and health improvement services.
After completing a Certificate IV in Training and Assessment, Ms Toynton began working as an off-site and part-time teacher with TAFE Digital.
She is also an assessor at the clinical workshops offered at TAFE NSW Kingswood.
Mrs Toynton completed her studies and opened Hearing Tests 4 Kids when she was a single mother of her now nine-year-old daughter.
"Although being dyslexic, I wanted to show my daughter that if you try and don't give up, you will succeed and anything in this world is possible if you put your mind to it and persevere," she said.