Milad Kado is a medical science student studying at Western Sydney University who has lived in Australia for six years.
His dream of becoming a doctor had been disrupted by war in his home country of Iraq.
After leaving Iraq for Syria at eight years old, Milad and his family lived with uncertainty for six years, and Milad's study and work was disrupted.
The family finally made the dangerous journey to Australia, first travelling by bus to Lebanon, to escape a hopeless situation.
Milad is currently taking part in Tackling the Challenge: Talking Men's Health.
Western Sydney University researchers have partnered with South Western Sydney Local Health District on this online initiative which encourages men to share stories of resilience to help support each other and their networks.
"Stepping off the plane in Australia, I told my family, we should learn from the past and move forward," Milad said.
His family received support from Settlement Services International and he joined the Intensive English Centre at Miller Technology High School to learn English.
After three terms of learning English, Milad enrolled at Bossley Park High School in Year 11 and came top of his school in the HSC the year after.
He is now pursuing his dream through study at university.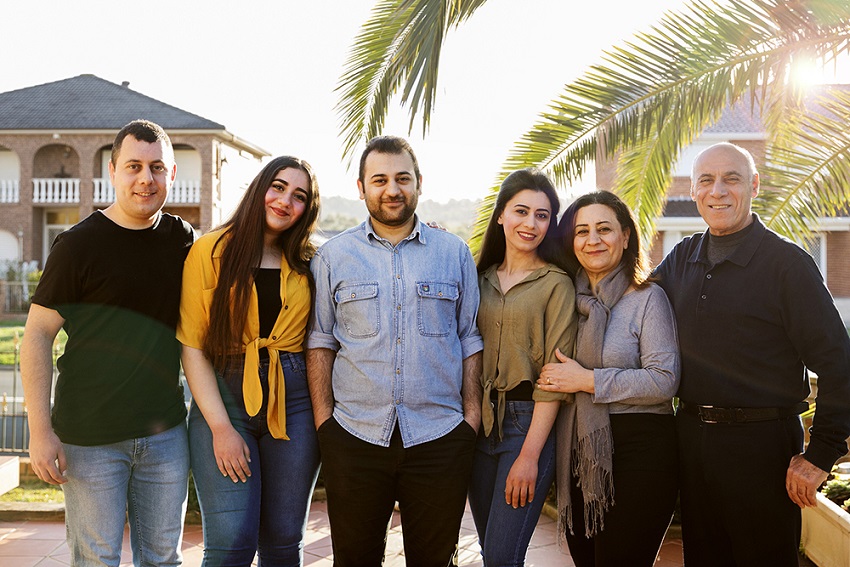 Tackling the Challenge: Talking Men's Health chief investigator, Dr Neil Hall, from the university's school of social sciences and men's health information and resource centre, said the project uses storytelling to explore the lived experiences of men.
"Storytelling is at the heart of this project. We aim to help men share, connect and learn from each other, while raising awareness for men's mental health with the broader community," Dr Hall said.
"Men may have fewer opportunities to seek out support and can struggle to talk about their issues, including mental health. The project is providing insight into how men in the community adapt and grow, especially in times of personal crisis."
South Western Sydney Local Health District mental wellbeing health promotion officer Brendan Bennett said the project aimed to remove the stigma around men talking about their mental health.
"A project like this can help other men to realise it's okay to ask for help and discover that it's not just 'bricks and mortar' health services that help people through hard times," Mr Bennett said.
"We are collecting and sharing stories of resilience to encourage different ways to learn from each other. The project will also identify issues that are impacting our community across our district and show how men seek help."
To read the stories, please visit the Men's Health Information and Resource Centre website and follow the project on SWS Wellbeing Facebook. To share your story, contact SWSLHD-WellbeingCollaboration@health.nsw.gov.au or call Gabi on 0459860681.