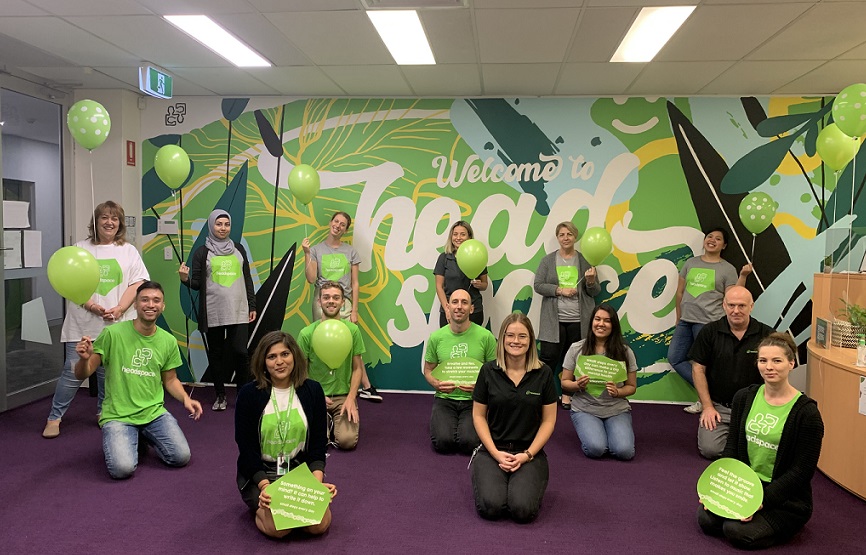 With new research showing higher levels of distress in 2020, headspace Campbelltown is encouraging young people in the local community to take small steps for their mental health.
The research shows three in ten young people (31 percent) in NSW report high or very high levels of psychological distress, higher among young women (35 percent), than young men (27 percent).
Headspace Campbelltown this week teamed up with the federal member for Macarthur, Dr Mike Freelander, to develop a resource for community members (the link is provide at the end of this story).
"We know that young people in the Macarthur region have done it tough this year, but we have come together as a community to take the small and large steps possible to best support our young people,'' says Aysun Goktepe, the clinical services manager of headspace Campbelltown and Oran Park.
"Support for, and awareness of youth mental health in our community is really important, which is why we're really trying to get the word through headspace day."
Headspace youth advocate Jayda Khan, aged 20, adds: "A lot of my friends have been talking about how this year has taken a real toll on our motivation levels.
"That's why taking small steps is such an important message – it's a reminder that taking care of our mental health can be about little moments and habits too."
The new research shows the serious impact 2020 is having on the wellbeing and mental health of young Australians.
Rates of psychological distress remain high or very high, and there's an overall decline in wellbeing, according to the research data.
"What's highly concerning is that one third of young Aussies are already reporting high or very high levels of psychological distress, treble what they were in 2007, but we're also seeing the impacts of a really challenging year affecting their sense of general wellbeing," says Jason Trethowan, CEO of headspace.
"That's why we're using headspace day this year to encourage all young people to think about the small steps they can take – every day – to build in some strategies to support wellbeing.''
View the new headspace resource below: