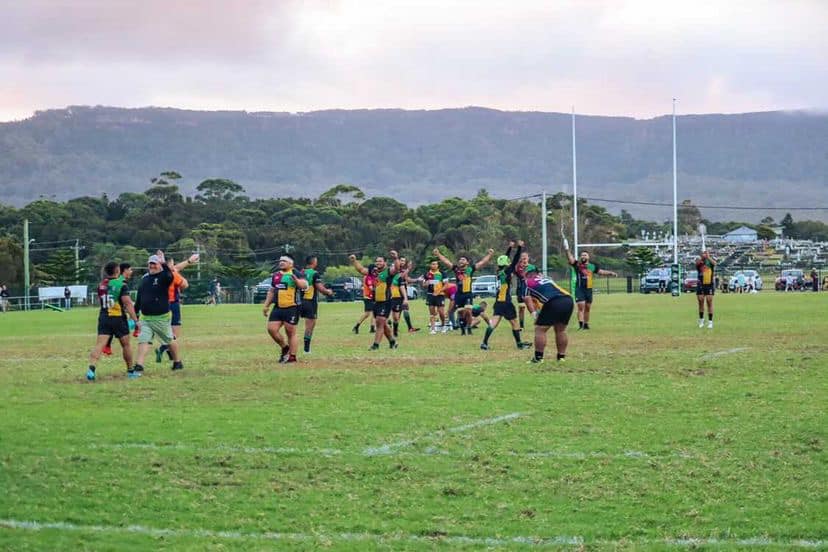 Harlequins may be five from five so far, but they will face a stern test later today when they host the Vikings at Campbelltown Showground.
The Quins currently share first place on the ladder, while Vikings are running fourth with three wins and two losses.
Kick off is at 3.15pm for the match, which was rescheduled from round one.
The Harlequins made it five wins from as many matches after a cliff-hanger 24-22 away win over Shamrocks last weekend.
Indeed it was the closest game Quinnies have had so far this season.
The home side came out firing and the heat was too hot for the Harlequins to handle, who went to the break trailing 19-0 on the scoreboard.
However, Campbelltown returned for the second half knowing full well they needed to dig deep.
And that's exactly what the boys from Campbelltown did in the second stanza of a ripping rugby match up.
Working hard off the ball and executing set pieces got the Harlequins moving down the paddock and closer to crossing the white line.
Terry Fanolua took charge and directed traffic around the ruck, giving clear instructions to the pack to ensure they were covering ground.
With Hector Tapueluelu and Niko Tunupopo damaging in both attack and defence, the Quins were able to not only return fire but also emerge 24-22 winners at the final whistle.
Today, when they run on to Campbelltown Showground, the mighty Quins will know that once again they will have to work very hard to get a result against the Vikings.