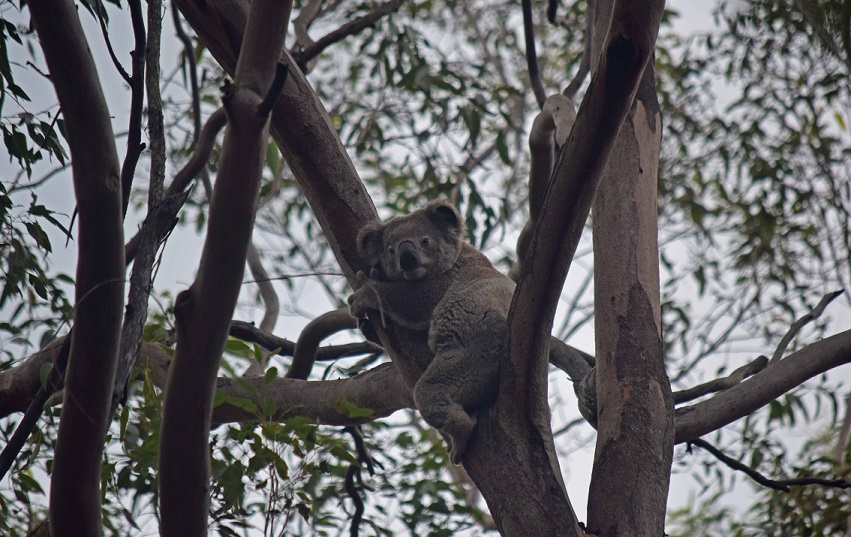 When the Member for Wollondilly Judy Hannan launched the NSW Parliamentary Friends of Koalas Group she made the obvious point that "koalas aren't members of a political party, they can't lobby a majority party for support''.
"And I've learnt that to get anything through this place, we need to be unified,'' Ms Hannan said.
"That is why this Parliamentary Friends Group aims to give members of the NSW Parliament the opportunity to celebrate, understand and promote koala protection and preservation in NSW from all threats."
The NSW Parliamentary Friends of Koalas Group has received bipartisan support from members of the Labor, Liberal, Greens, Animal Justice Party and fellow Independents, which is fairly unique in a parliament known for its "bear pit'' or Lower House.
"The group will host events supported by experts in the environmental field, site visits and engagement with experts on rehabilitation and preservation,'' Ms Hannan said at the launch, held earlier this month.
The Wollondilly MP thanked Environment Minister Penny Sharpe for her long term support on this matter.
"When I was Mayor and gathered thousands of signatures for a petition to be debated here, the speeches went as short as some of our procedural discussions of a few minutes. Heartbreaking," Ms Hannan said.
Supporting the formation of the bipartisan group, Dr Stuart Blanch of WWF said: "This is very welcome. Koalas need strong unified voices from across the parliament to support environment minister Penny Sharpe's reforms to save koalas from extinction."
Saul Deane, koala campaigner with the Total Environment Centre, and UNSW PhD candidate, said at the launch: "I want to thank Judith Hannan, what a champion the Koalas have found in her, and all the members that have joined the Friends of the koala, to ensure real and tough action is taken so koalas remain with us.
"The koala issue is a spatial-planning issue; Sydney needs to recognize that it has a koala belt – following the Nepean and Georges Rivers, along which koalas are thriving, especially in Judith Hannan's electorate in far South Western Sydney.
"Beyond Sydney's koala belt we enter koala country, and they must be prioritized first otherwise we will lose them, as we already are across NSW and now in Campbelltown.
"That means generous koala habitat corridors over 400m wide along our creeks and rivers, the maintenance of impact conservation or rural zoning, and big koala reserves".
Judy Hannan finished proceedings at the launch by saying: "I hope to change the standard of reports and debate from this place with this support. We should never have the case as we have in the past where documents are released with translocation or relocation more than preservation."