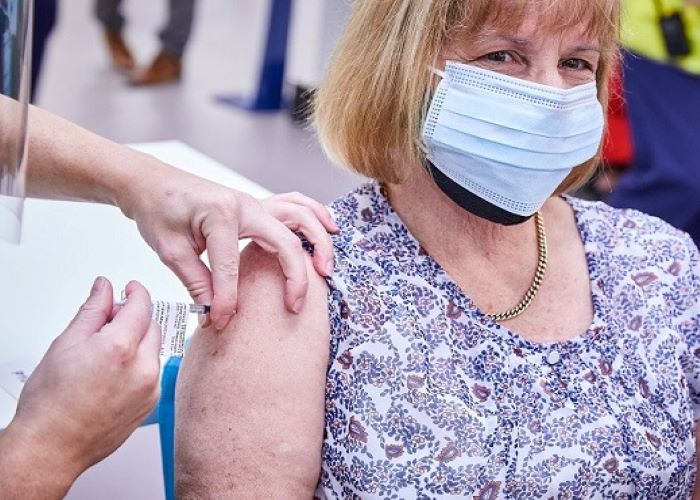 As we go deep into winter it is now clear there is a growing third Omicron wave.
The Australian Technical Advisory Group on Immunisation (ATAGI) have now recommended that Australians over 50 receive a fourth Covid vaccination.
If you are aged 30-49 you may have a fourth dose if you choose, and Werriwa Labor MP Anne Stanley is calling on everyone to get the jab.
"We are committed to making sure as many eligible Australians as possible are protected and you can protect yourself and your family by booking your vaccine,'' says Ms Stanley.
If you have only received two doses, ATAGI recommends you get a booster as soon as possible as you are not fully protected against the Omicron variant.
"The Albanese Government has ensured there are plenty of free vaccines for everyone eligible," Ms Stanley said.
Covid vaccinations are free and available via your pharmacy with or without a Medicare card as well as at your general practitioner's office.
Ms Stanley has also announced that since July 1 more local residents with type 1 diabetes will have subsidised access to life changing Continuous Glucose Monitoring (CGM) through the National Diabetes Services Scheme (NDSS).
This will bring down the costs of CGM products from $5000 per year to just $390 per year for Australians over the age of 21 with Type 1 diabetes.
CGM will continue to be free of charge for those under 21 with Type 1 diabetes, concession card holders with Type 1 diabetes and those who are pregnant, post-pregnancy or trying to become pregnant and have Type 1 diabetes.
"Access to these technologies is likely to prevent complications in people with diabetes and reduce the significant social, human, and financial burden of this disease on government, health systems, and more importantly people and families of people with diabetes," Ms Anne Stanley said.
"This initiative will benefit residents of Werriwa – this is not just an issue of equity for people suffering from a lifelong disease; it's about caring for Australians who have to manage their condition every hour of everyday," Ms Stanley said.
She said the Albanese Government was also delivering on its commitment to expand the eligibility criteria for the separate Insulin Pump Program.
This will provide an additional 35 fully subsidised insulin pumps a year to allow young adults aged 18 to 21 with type 1 diabetes from financially disadvantaged families to benefit from this life-changing technology.