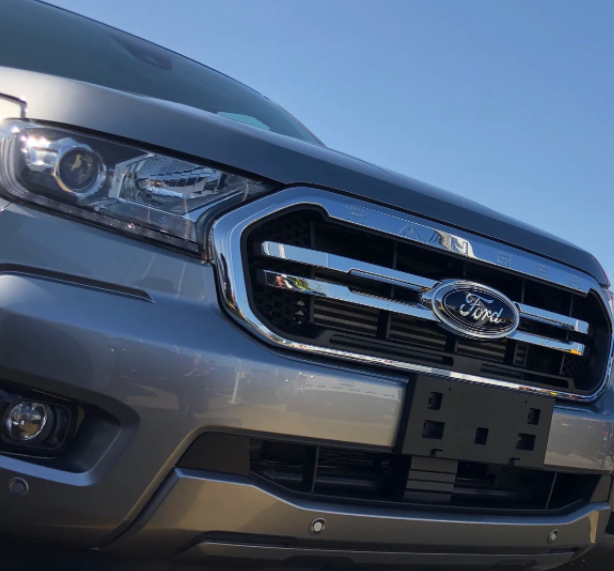 The first ever Ford Ranger FX4 MAX will make its Australian debut in late 2020. Ford says it will offer customers a new factory built, fully warranted Ranger with extended off-road capabilities inspired by Ranger Raptor.
With specialised suspension, an All-Terrain off-road tyre and wheel package and unique proud stance, Ranger FX4 Max is a tough weekend off-roader with outstanding capability, alongside Ranger's renowned day-to-day comfort, safety and practicality.
"The Ranger FX4 MAX channels the Ranger Raptor with its unique look and stance, while bringing customers both work and play capability with its locally engineered suspension, chassis tuning and unique FOX Shocks," says Andrew Birkic, Ford Australia and New Zealand president and CEO.
"A factory-finished Ranger, FX4 MAX builds on the previous FX4 to deliver even greater off-road capability, yet adds its own distinctive style and genuine mechanical upgrades for a truly one-of-a-kind Ranger."
The Ranger FX4 MAX stands apart with its Ranger Raptor inspired exterior.
A full-length tubular sports bar, finished in matt black, incorporates in-tray lighting, while body-mounted metal 'hoop' side steps toughen the look and emphasise off-road attitude.
The BF Goodrich All-Terrain K02 tyres, the same as fitted to the Ford Performance Ranger Raptor, provide outstanding traction on unsealed surfaces and feature tougher sidewalls.
The FX4 MAX also includes a matching full-size alloy spare complete with all-terrain tyre.
Like Ranger Raptor and the entire Ford Ranger line-up, the FX4 MAX's bespoke suspension and chassis tune is the result of extensive development in Australia, with testing across multiple sites throughout the country, including the Ford's You Yangs Proving Ground in Victoria.
The FX4 MAX's individual suspension components have been meticulously matched for a unique combination of off-road capability and strong carrying capacity.
"Our goal with the suspension was to extend Ranger's off-road capabilities, and we started with the basics: suspension travel, vehicle track and shock damping capability," says Tony Tsiandikos, Ford chassis engineering manager.
"The changes mean greater control of the vehicle in more aggressive terrain,'' he said.
"As well of course as testing at You Yangs, we took the FX4 MAX through its paces, from the Victorian High Country to South Australia, and we're confident that these are the very places that FX4 MAX customers will take their own vehicles – it had to cut the mustard, no question, in our playground."