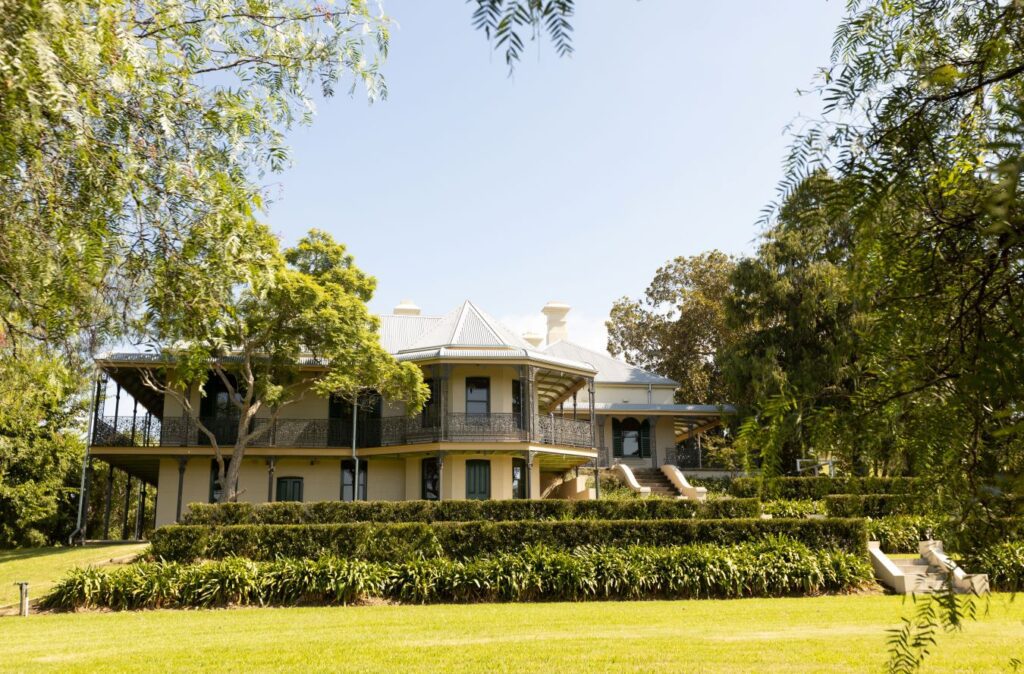 One of Camden's most historic homesteads is being offered for sale for the first time in 75 years.
After an extensive three year restoration to return it to its former glory, the For Sale sign has gone up for Orielton at Harrington Grove.
The Victorian homestead, the original part of which is nearly 200 years old, was most recently owned by Sir Warwick Fairfax and Lady (Mary) Fairfax, where it formed part of their Harrington Park estate.
Located on the Northern Road, Orielton homestead is nestled on the highest point of the property, which is almost 16 acres.
It has been listed for sale via expressions of interest by Harrington Estates on behalf of the Fairfax family.
Harrington Estates is responsible for the development of Harrington Grove, Harrington Park, and Catherine Park Estate.
As part of the three year restoration of the homestead, Harrington Estates worked closely with the NSW Heritage Office, Camden Council, Sydney Restoration Company and Tropman & Tropman Architects, who specialise in restoring heritage buildings.
Harrington Estates managing director Terry Goldacre, pictured on the verandah of the homestead in 2019, was one of the driving forces behind the restoration.
"The extensive catalogue of photographic material was an excellent reference to use for the finer details of the restoration,'' he says.
"A highly skilled team was assembled to recapture the home's historical sentiment and the work was meticulously undertaken using joinery techniques used over 100 years ago," Mr Goldacre said.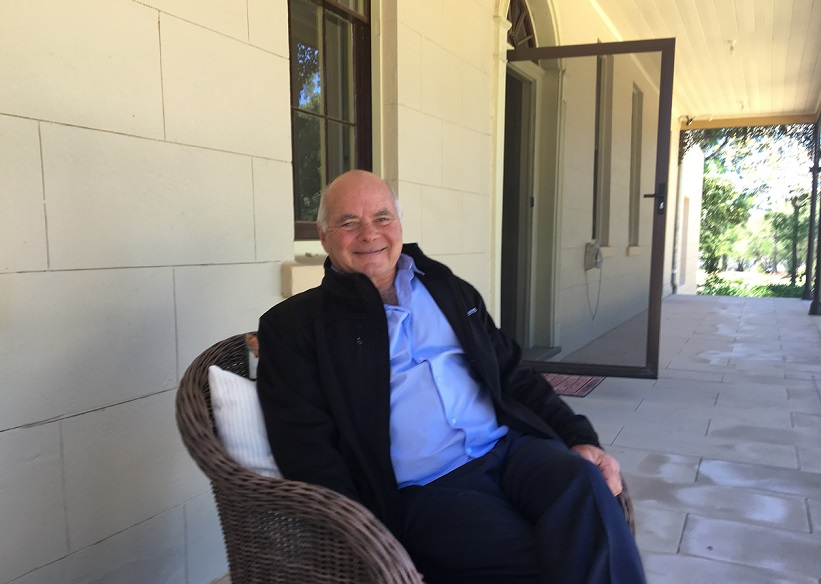 Orielton Homestead is the centrepiece of the property and was originally built in about 1830 by John Dickson, a Scottish miller and grazier.
Dickson built the first four-room dwelling as an outstation for his farm manager. The Perry family then turned the small farming outstation into a family home with an additional eight rooms in the 1850s and 60s.
The most influential building works were undertaken by wealthy widow Harriet Beard with the help of her son and grandson in the 1880s when she turned it into a grand 26-room mansion.
"We understand that even a historic home needs to function as a modern home, so we also factored this into the restoration,'' says Terry Goldacre.
"The historic features were extremely important but ultimately Orielton is a six-bedroom, two-bathroom family home.
"With sweeping views of the surrounding countryside and historic mansion, Orielton has so much potential," he says.
In keeping with a historic house of its stature, the first floor features numerous living spaces including a spacious drawing room, dining room, music room, library, and sitting room with feature bay windows.
The homestead has two separate wings, each housing majestic bedrooms with sweeping vistas of the surrounding countryside, and includes a large billiard room, dairy room, storeroom, lower kitchen, cellar, and two lower bedrooms.
The homestead holds an elevated position overlooking the Macarthur region and is surrounded by sprawling gardens that retain plants and garden layouts associated with their early arrangement.
The formal garden for the homestead, with its main plantings of Bunya and Norfolk Island pines, provides a distinctive backdrop for the homestead and was also restored.
Orielton also looks over Harrington Grove's latest development The Stables which incorporates shared equestrian facilities and expansive homesites that allows residents to keep their horses close by.
Despite its rural feel, Orielton is close to modern conveniences, located just two kilometres from Narellan Town Centre and it's also close to schools, medical facilities, transport links and parklands.
Harrington Estates is inviting expressions of interest here.