Senior and junior footballers from Campbelltown Uniting Church Soccer Club will enjoy new change rooms and facilities when a new $1.2 million amenities building at Lynwood Park is completed.
Construction has started on the upgrade project, which will more than double the size of the club's previous amenities building at Lynwood Park.
There will be a club meeting room, canteen space, change rooms, a store room, toilets, an accessible toilet and referee's room in the upgraded building.
The club boasts more than 200 members.
Construction on the project is expected to be completed by the end of July.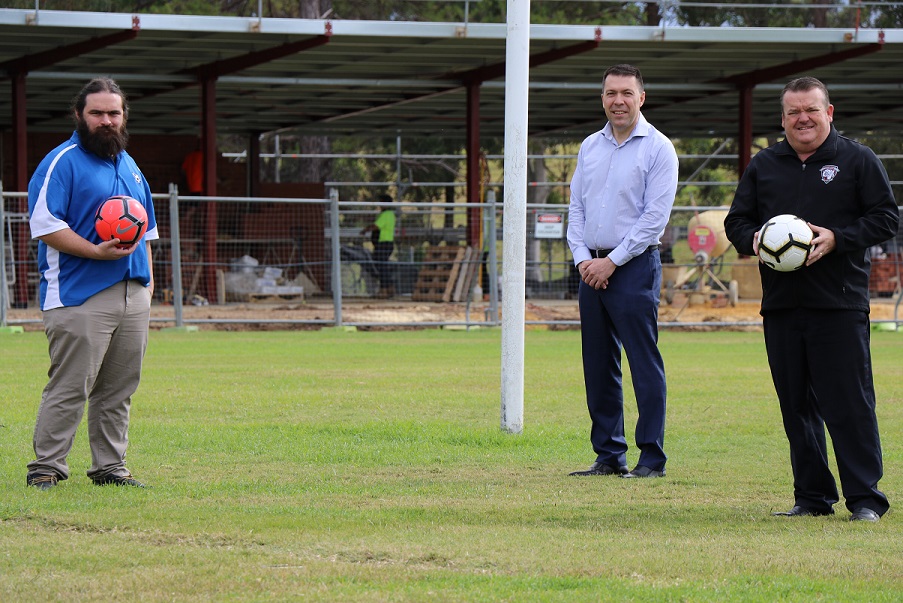 "This new amenities building will serve the needs of Campbelltown Uniting Church Soccer Club well into the future and help cater for the ever growing number of people playing football in our region," says Campbelltown mayor George Brticevic said.
"This facility will enable the club to continue delivering football to its members and store all the equipment needed to run a football club from juniors to seniors.
"Our city has long been a sports mad community and we understand it is important to deliver improvements and upgrades to fields and facilities to all sports in our community," he said.
"Throughout the Covid-19 health situation we have continued to deliver important projects such as this and I look forward to seeing more completed this year."