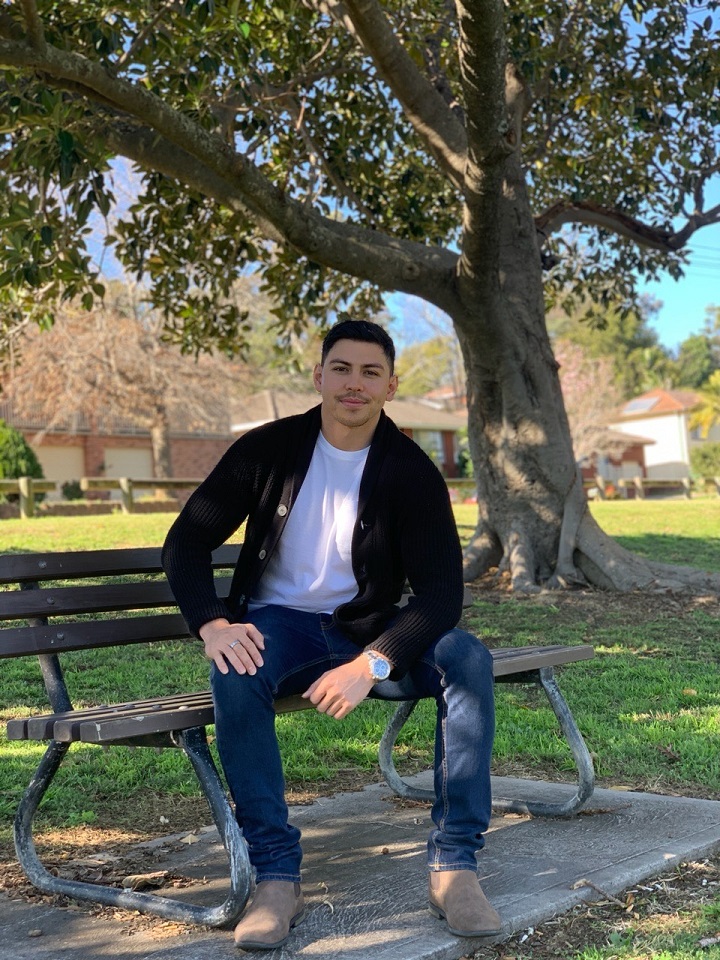 Eligible first home buyers across the country are eagerly anticipating the opening of the second round of the Federal Government's First Home Loan Deposit Scheme (FHLDS) tomorrow, July 1.
The scheme's first 10,000 places – released on January 1, 2020 – showed strong demand for the program and as one of 27 participating lenders, Bendigo Bank helped hundreds of Australians finally realise their dream of home ownership.
One of them was local resident Michael Harris, who was helped by Bendigo Bank buy his first ever property in Campbelltown in February, on the day of his 28th birthday.
Mr Harris, pictured above, had been active in the market for about three or four years.
"As a single income, first home buyer, it was very challenging to get a foot onto the property ladder,'' he says now.
I'd been saving for about two or three years with a view to possibly purchasing in a few more years, but when I learned about the FHLDS, I was keen to get involved.
"Unfortunately, I didn't secure a place in the first round of offers by the major banks, but once I found Bendigo Bank would also be offering places on the scheme, I decided to approach the team at nearby Picton & District community bank branch.
"As a new customer, being offered a place on the scheme felt like winning the lottery as it gave me a great opportunity to finally break into the market on my own affordable terms.
"Once I was accepted onto the scheme, I quickly found a two-bedroom unit in the heart of Campbelltown that I really liked and put in an offer.
"Luckily, the vendor was after a quick sale, so it all fell into place really quickly.
"I've been here about five months and I'm loving it. It's a great feeling to finally own my own place," Mr Harris said.
As Covid-19 brings about new ways of flexible working and with a renewed focus on housing affordability and lifestyle in Australia's regions, applications for the second round of the scheme are expected to be keenly sought despite the uncertainty of the impact of the pandemic on the housing market.
Richard Fennell, executive consumer banking at Bendigo Bank, outlined what potential first home buyers can expect this time around.
"Each of the customer case studies we looked at showed that with a little extra help from the FHLDS, once they started looking seriously, they surprised themselves at what they could buy and most importantly, where they could buy their first home.
"The dream of home ownership is achievable,'' Mr Fennell said.
"A common factor between them was that these buyers were ambitious young adults who all sought space.
"They managed to purchase a bigger or better property in a more favourable location than they originally thought was possible – and in some cases, the mortgage repayments were about the same as the properties they were formerly renting.
"We found for many of our first home buyers, the FHLDS was the difference between being able to buy now and waiting another couple of years to save more for their deposit.
"The scheme also allows these customers to avoid having to pay Lenders Mortgage Insurance, which would normally be the case for borrowers with a deposit of less than 20 percent of the property value," Mr Fennell said.