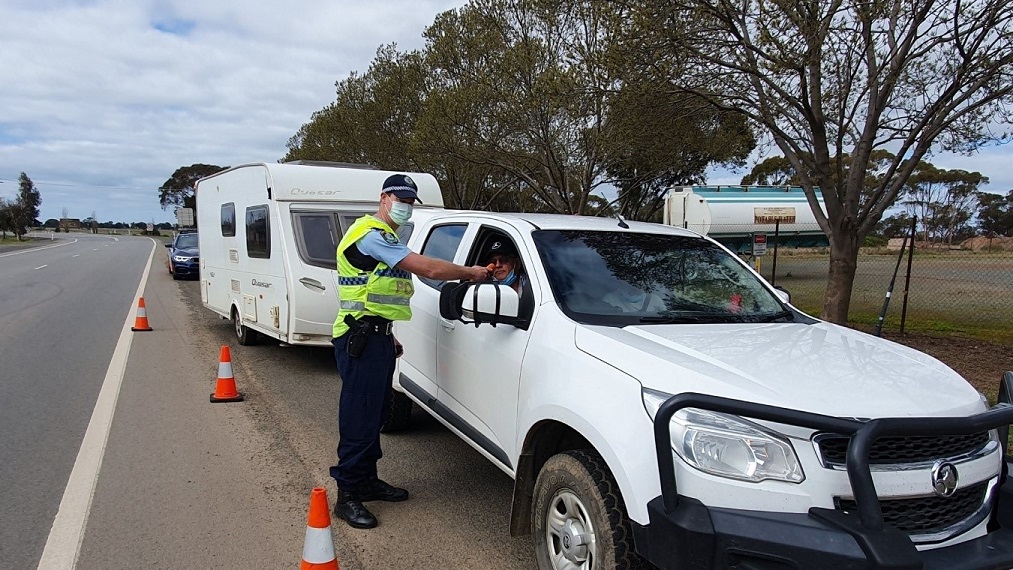 Eyes on the Road, a joint initiative between Camden and Campbelltown Councils and Macarthur Highway Patrol, was recently launched.
Published the second Monday of the month on Camden and Campbelltown Council's Facebook pages and websites, Eyes on the Road highlights local, timely and relevant road safety issues.
In January it focused on caravan towing and things to consider before heading off on your family holiday.
It pointed out that between 2016 and 2020 there were 215 casualty crashes involving a vehicle towing a caravan on NSW roads and these crashes resulted in 17 fatalities and 116 serious injuries.
Camden Council has a long history of working alonngside Macarthur Highway Patrol and Camden Police Area Command to address community and road safety issues and facilitate community programs such as Logbook Runs for Learners, Drive to Stay Alive and graffiti education.
Mayor of Camden, Cr Therese Fedeli praised the latest initiative and the collaboration between the councils and local police.
"The aim of Eyes on the Road is to highlight local road safety issues, increase road safety awareness and reduce road trauma, Cr Fedeli said.
"So far this year we have already lost 34 lives on our roads in NSW which is heartbreaking for the family and friends of the loved ones as well as the first responders who attend the crashes.
"We want everyone to return home safely to their family and friends."
Past monthly Eyes on the Road topics can be viewed on council's website.
Here are some of the safety tips offered in January on caravan towing:
• Manage your fatigue – towing a caravan can be more tiresome than just driving a car. Plan your trip and allow extra travel time and plenty of regular breaks.
• Ensure you're suitably skilled and licensed to drive the tow vehicle and the attached caravan up to highway speeds and on varying road types.
• Check your tow vehicle and caravan are registered and are in a serviceable and roadworthy condition.