The late Ray Hely was a senior civil engineer employed by Liverpool City Council from 1971 to 1993.
But he also had a great passion for photography and an informal commission led to 20 years of capturing life in Liverpool.
It seems he photographed anything and anyone and very little in Liverpool escaped his lens.
Ray was aware that Liverpool was rapidly changing, particularly the central business district and land released for subdivision and development.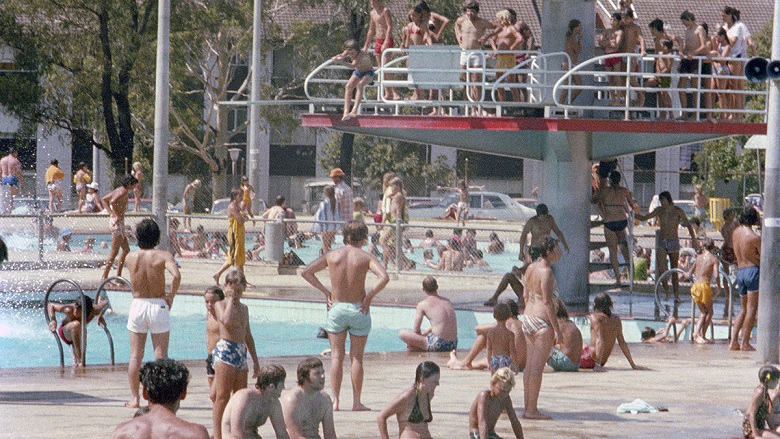 His photographic skills were recognised by council with an initial request to photograph 1971 celebrations that included a Festival of Progress.
From that humble start grew a rare and extensive photographic archive, films and industrial heritage artefacts, which Hely salvaged from Liverpool Powerhouse [now Casula Powerhouse Arts Centre].
Ray Hely: An Engineer's Eye, Liverpool 1971-1993 at Liverpool Regional Museum is an exhibition which perfectly captures how this important part of South Western Sydney changed over two decades.
"It was a challenge to do justice to what is an extensive collection of photographs covering so much of Liverpool's development, community celebrations and the everyday lives of its people, but our Museum staff have done a great job," says Liverpool Mayor Wendy Waller.
Meanwhile Mr Hely's widow, Gwen, (pictured below in front of a photograph featuring her late husband) and extended family, dropped in to check out the exhibition recently and gave it the thumbs up.