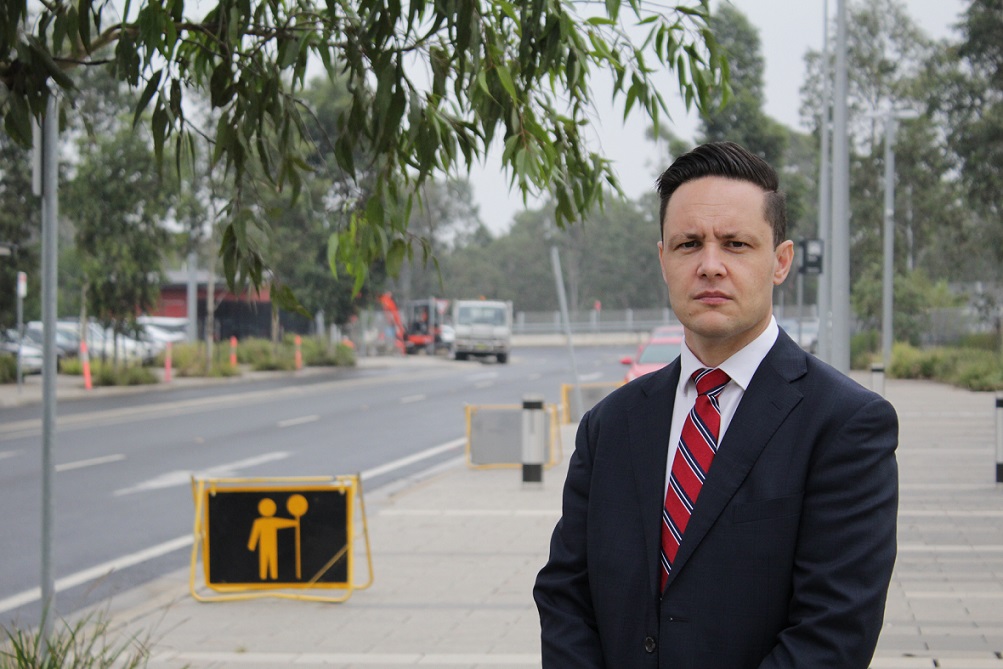 The push for a return to work by the construction sector has saved business and jobs, says Nathan Hagarty.
On Saturday the NSW deputy premier John Barilaro announced that from this Wednesday unoccupied construction sites will resume work at 50 percent capacity and with vaccination requirements for workers from the eight affected local government areas (LGAs) including Campbelltown, Fairfield and Liverpool.
"I want to thank everyone in the construction sector who've contacted me over the last few weeks,'' the Liverpool councillor said after the announcement.
"They've shared their experiences, offered practical solutions and fought to save their industry.
"Their hard work and advocacy has saved hundreds of businesses and thousands of jobs,'' Cr Hagarty said.
While he welcomed the anouncement allowing construction to resume in Liverpool and other South Western Sydney areas, Cr Hagarty criticised the state government for the total ban on construction and for double standards.
"The local construction industry has been smashed by the government's ban,'' he said.
"It's had a devastating effect on local families and businesses.
"A complete ban never made sense.
"This was another unfair and punitive measure on the people of South Western Sydney by the State Government," Councillor Hagarty said.
The Labor mayoral candidate in Liverpool has been leading calls to lift the ban since it was first announced in mid-July.
"While I cautiously welcome this announcement, I don't welcome the NSW Government's continual double standard when it comes to Western Sydney.
"With these restrictions lifted, workers from all over Sydney will be working together on worksites – yet those from Western Sydney still face tougher requirements.
"There should be one rule for everyone.''