More than a third of a $43.5 million State Government allocation into critical projects to supercharge agricultural research into defences against disease, superbugs and biosecurity breaches will be spent right here in the Macarthur region.
The new investment in the world-class Food and Fibre Program will include $16 million to the State's premier biosecurity facility, the Elizabeth Macarthur Agricultural Institute (EMAI).
"A share of $11.7 million will support the development of advanced gene technology at EMAI, which is our most revolutionary tool we have right now to respond to the challenges of new and emerging diseases, and to supercharge agricultural production,'' says NSW agriculture minister Adam Marshall.
"This will allow us to detect and differentiate exotic pests and pathogens faster and also improve the production, diversity and nutritional value of food crops.
"A share of a $5.4 million grant from the investment announced today will also allow the construction of controlled environment growth facilities, supporting researchers to simulate the effect of different seasonal conditions, such as day length, temperature and rainfall.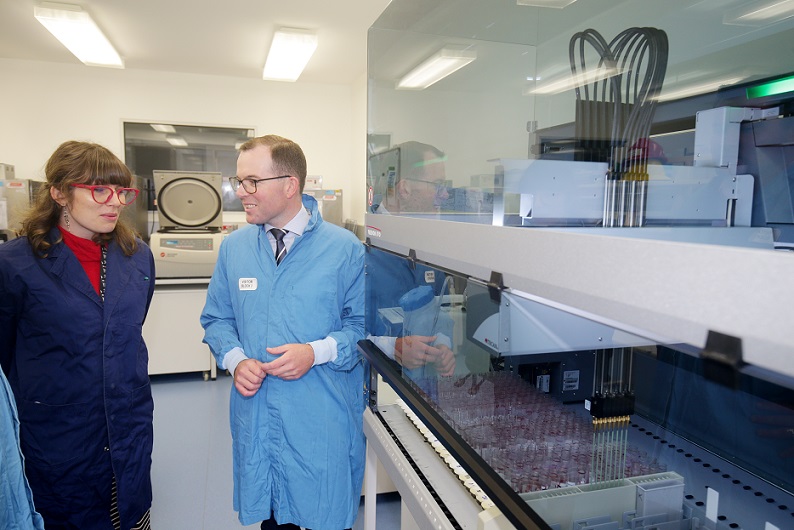 "Traditional breeding and development methods may take a decade or more to deliver a new variety – the combination of these investments in gene technology and infrastructure has the potential to dramatically reduce, even to halve, these times."
As world leaders in food and fibre innovation, the NSW Department of Primary Industries is ranked in the top one per cent of research organisations around the globe and works closely and collaboratively with industry and public and private organisations.
Deputy premier John Barilaro says the $43.5 million allocation will help the NSW primary industries sector grow towards its target of being a $19 billion industry by 2023.
"Our agriculture industry is vital to the overall success of the NSW economy,'' he said.
"This investment will ensure we continue to lead the way in research to boost primary industry productivity and protect our stock, crops and human health.''
More information on the NSW Government's World-Class Food and Fibre Program can be found at the NSW DPI website.