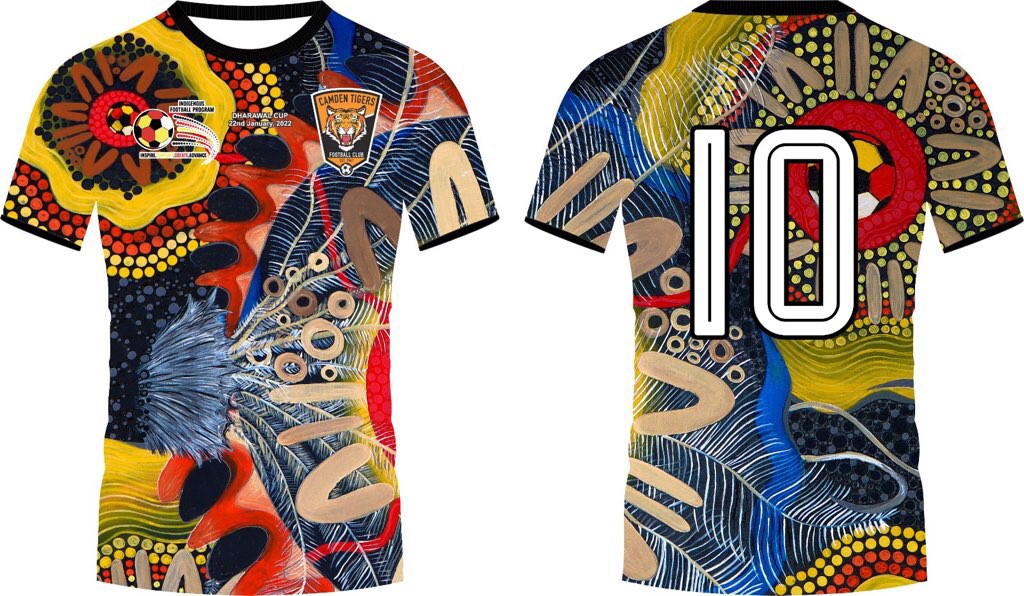 If you love football and you want to be part of history, mark the Dharawal Cup on Saturday, January 22 as a "must attend'' event in your diary.
Ron Dine Reserve, home of the Camden Tigers football club, will host this event, which promises so much more than three games of soccer.
Phil Dotti, who is a major proponent of this inaugural "festival of football'', strongly believes the 2022 Dharawal Cup will be the start of something big for both Indigenous involvement in the round ball game, football itself and Camden's place in all that.
Mr Dotti, himself a proud Indigenous man who has played football at a high level, says Camden Council, Camden Tigers football club and leaders of the local Indigenous community have formed a partnership to bring this massive event to the heart of the Macarthur region.
He's particularly pleased Camden Council have come on board for the first ever Dharawal Cup.
"Camden Council have been exceptional in their full support for Indigenous football,'' says Dotti, who is also the director of the Camden Tigers Indigenous Football Program (IFP).
The IFP is playing a key role in bringing all the parties together to ensure the success of the first ever Dharawal Cup.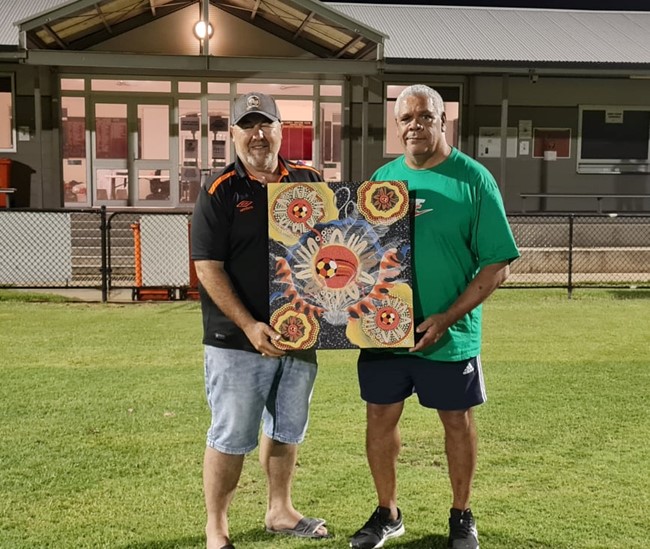 "Let's be honest here, how many councils have listened, accepted and given their full support for an Indigenous football program, really,''says Mr Dotti.
"Camden Council have just been brilliant, that's history in itself, a culture change.
"Given these ingrients of local interests, the Festival of Football will be huge,'' he says.
"This is history making – never before on an Indigenous football scale has there been such a celebration or an event of such significance within the local area.
"It's great that Camden Council will lead this Indigenous football initiative.''
Phil Dotti isn't the only one who is excited about Saturday, January 22.
"For me I just want to emphasise that we at Camden Tigers are excited about both the venture with the IFP and the Dharawal Cup,'' says the president of the Camden Tigers, Rod Ciantar.
"For the community, it's a first across all sporting codes to have a pathway for Indigenous players to play football at the NPL level through a scholarship program like we provide through this program,'' Mr Ciantar said.
There will be three games of football as part of Dharawal Cup, featuring indigenous invitational sides and the Camden Tigers.
The Lyre Bird Cup will feature young female players, with Camden Tigers NPL U16s playing an Indigenous Invitation side.
The second match on the festival of football program will be a Golden Oldies: Reconciliation Cup clash between the Camden Tigers Over 45s versus an Indigenous Invitation Over 45s team.
The big one, for the Dharawal Cup, will see Camden Tigers NPL side face off with an Indigenous invitational side.
The day will have a family focus and will offer lots of fun activities, including a merry-go-round, face painting, pottery and weaving stalls, Aboriginal art raffles, free sausage sizzle by the local Aboriginal Men's Group and an Elders Uniting Tent.
The South West Voice is a sponsor of the day, so keep an eye out in our spaces as we plan to publish regular updates of the Dharawal Cup as they come to hand over the next four weeks.
Camden Tigers president Rod Ciantar with IFP director Phil Dotti holding up Signature of Football – a painting by local Indigenous artist, Brenden Broadbent. The motif was used to produce the Indigenous jerseys for the day, below.