David Hazlett, one of the most successful businessmen of the region, has passed away early in the New Year.
His death was posted in a notice on social media and headed: Vale David Cameron Hazlett

"It is with much sadness that the Hazlett family, David's long term partner, Victoria Nasso and the Board and Management of the Cameron Brae Group report that David Cameron Hazlett, entrepreneur and founder of the Cameron Brae Group, has lost his battle with ill health,'' the post said.
"David founded Cameron Brae over 50 years ago, which he led until the week before Christmas 2020, when he retired as CEO and chairman of the board.
"He worked tirelessly to create a property development business in the south west of Sydney with a culture that was reflective of his loyalty, generosity of spirit and integrity.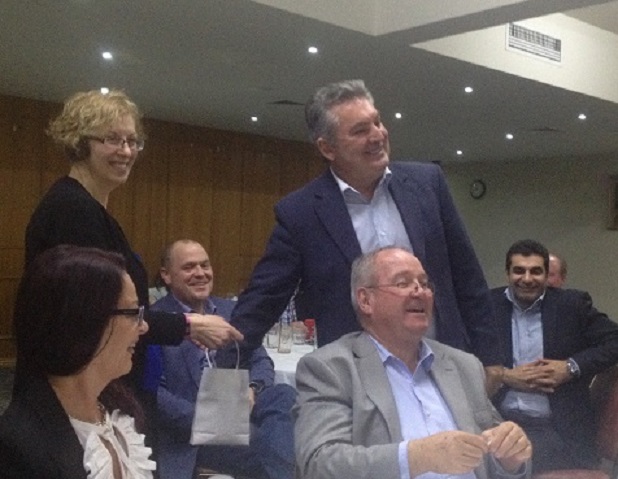 "He has left an indelible mark of generosity on the Cameron Brae Group which he built, and in the business community he served.
"Characteristically, David had the foresight to develop a succession plan for the Cameron Brae Group over 10 years ago, which he successfully implemented.
"Despite our deep sadness at this time, the Cameron Brae Group will proudly continue business as usual, implementing David's wishes and that of the Hazlett family.
"The board and management of the Cameron Brae Group extend their sincere condolences to David's family and friends.''
David Hazlett's business holdings included the Woolworths building in Ingleburn.
Last year David Hazlett took on the presidency of the Ingleburn chamber of commerce. He ahd been involved with the chamber for many years
"He was a very good man, David Hazlett, it's very sad and it's a big loss,'' said Macquarie Fields MP Anoulack Chanthivong in tribute to the late businessman.
David Hazlett, RIP.