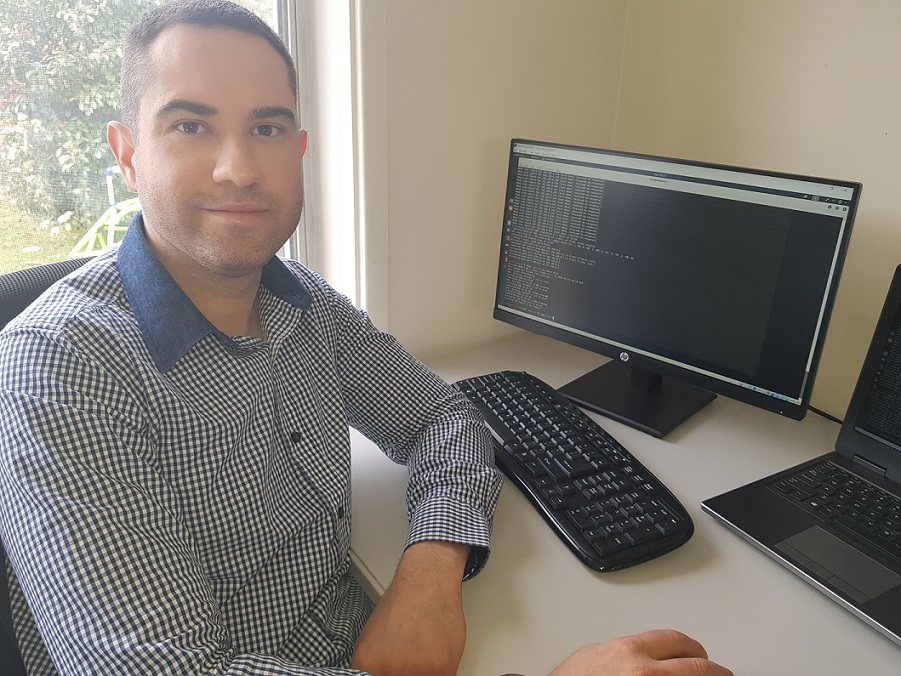 Campbelltown TAFE college is helping to upskill the next generation of cyber security professionals amid a critical shortage in the midst of spike in cyber attacks during the pandemic.
Jozsef Kleiner is among those who have recently tapped into the jobs boom, after landing his dream role assessing cybersecurity risks with NSW Government.
Mr Kleiner, pictured above, said he decided to study a Statement of Attainment in CCNA Cybersecurity Operations at Campbelltown TAFE college to progress his career.
"My studies at TAFE NSW have helped me to learn new skills and keep me current in a fast-changing industry,'' he says.
"The course content was really in-depth and practical, preparing me with the skills and experience I need to be successful in my new role.
"If you're thinking about the next step in your career and enjoy being creative and problem solving, there are so many opportunities waiting for you in cybersecurity.''
The Australian Cyber Security Centre (ACSC) last month revealed a 13 per cent jump in cyber attacks over the past 12 months.
Authorities say 7,000 new cyber security professionals will need to be on the ground by 2024 to cater to surging demand.
TAFE NSW team leader in information technology Dr Gihan Ebaid said it was also partnering with a number of local companies to provide a pipeline of skilled workers to help keep individuals and businesses safe.
"Now more than ever, skilled cyber security professionals have an increasingly important role in keeping individuals and businesses safe from criminals around the world," Dr Ebaid said.
"If individuals and businesses employed what these students are being taught today, cyber security incidents such as ransomware, phishing attacks and account compromise would be substantially reduced.
"The TAFE NSW cyber security courses, particularly the Certificate IV in Cyber Security, provide graduates with the skills and knowledge to make a difference from their first day on the job.
"Cyber security is a core skill and that's why all our ICT qualifications at TAFE NSW have units in cyber security built in."
Dr Ebaid said the pandemic had created a "perfect storm" for scammers, who had switched their focus to people working remotely and used fear created by the pandemic to actively target vulnerable people and organisations.
TAFE NSW's strong focus on cyber security has won the support of the nation's largest professional ICT body, with Australian Computer Society ceo Rupert Grayson saying training providers were a critical part of the puzzle.
"ACS is delighted to see TAFE NSW offering more cyber security courses. As the ransomware surge over the last 18 months has shown, having skilled staff capable of dealing with these and other network security threats is critical for organisations," Mr Grayson said.
"The courses are also important in addressing the need for skilled ICT workers in the NSW economy, so TAFE NSW delivering more qualified and able people into the workforce is a welcome move."
Other courses with cyber security units offered by TAFE NSW Campbelltown include Certificate III in Information Technology and Certificate IV in Information Technology (Networking).