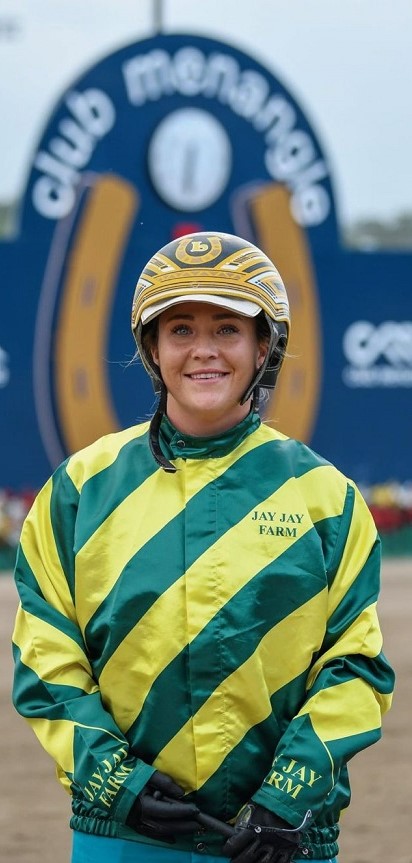 Every time a woman driver or trainer was involved in a harness race victory during the year, Club Menangle – as supporters of the WomenCan Team Teal campaign – paid up.
The final tally was $10,200 from 45 wins recorded by female participants.
For six of those, Club Menangle were happy to pay double because both the trainer and driver were female.
The support of Club Menangle and others helped the national campaign raise more than $371,000.
Now Club Menangle have announced that after such a great result they will continue to again help Team Teal raise funds for ovarian cancer support services and research in 2022.
Chief executive officer Bruce Christison says Club Menangle is proud to have been involved in the Team Teal campaign.
"We are completely blown away by the national result,'' he said.
"Team Teal raises funds for the Survivors Teaching Students (STS) program, ensuring that when medical students become health care providers they recognise the risk factors and symptoms, so ovarian cancer is detected earlier – which can save lives.''
Ella Meehan, WomenCan campaign manager, said that the Team Teal campaign raises funds and awareness for ovarian cancer as well as celebrating the achievements of women in sport.
"In 2021, in partnership with the harness racing industry, we raised more than over $371,000 through reinswomen wins, pledges, sponsorships, merchandise sales and community fundraising,'' Ms Meehan said.
"Club Menangle generously contributed $10,200 to this total through donations per reinswoman, and female trainer wins at their track and hosting a Team Teal event.
"WomenCan is grateful for Club Menangle's continued support, helping women with ovarian cancer live better and live longer.''
Since the campaign's inception in 2010 more than $2 million has been raised to support ovarian cancer research, prevention and educational programs.