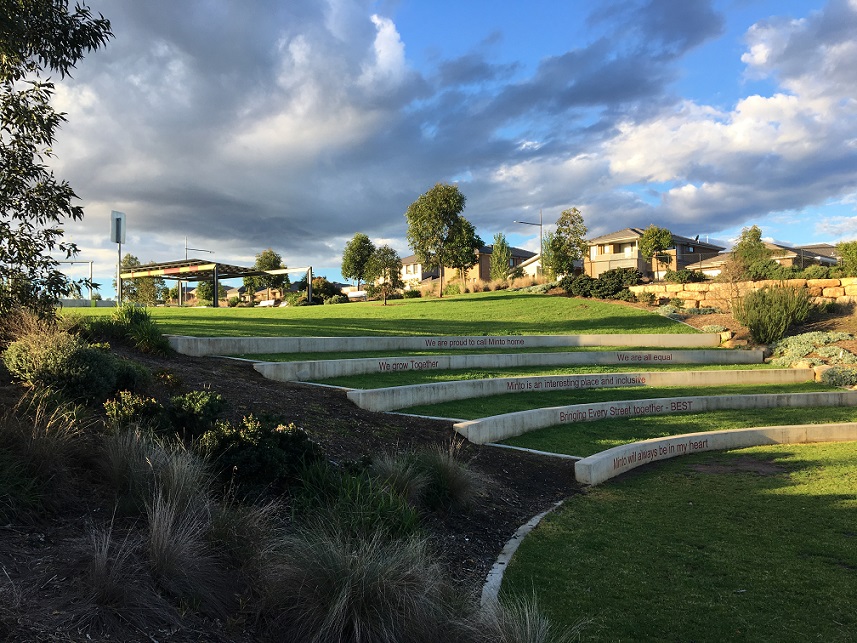 Everyone in Campbelltown knows that the two huge housing commission estates at Airds and Claymore are undergoing substantial redevelopment.
It is similar to what happened at the Minto housing commission area.
Housing Commission homes were bulldozed and replaced with a mix of private and government houses, in what most people considered to be a very successful changeover to a suburb now known as Minto One, pictured above.
Airds was the next cab off the rank, followed by Claymore.
On April 22 this year it was revealed more than 330 households in Claymore had been relocated as part of the suburb's redevelopment.
A number of tenants in public housing in Airds have also been relocated due to that suburb's ongoing transformation into a mix of private and affordable housing.
Local MP Greg Warren is concerned that relocating that many people could come with problems and wants an enquiry to look into it.
The Campbelltown MP has urged the NSW Government to conduct an independent review to assess how adequate the relocation of residents in Claymore and Airds public housing had been so far.
He introduced a notice of motion in the Legislative Assembly of the Parliament of NSW this week that the house:
Acknowledges that as of April 22 this year more than 330 households living in public housing had been relocated from Claymore as part of the suburb's redevelopment;
Urges the government to conduct an independent review regarding the success of those relocations;
Demands the government do likewise for Airds, which is also undergoing a major redevelopment in certain parts of the suburb.
"In many cases, these were houses that people had called home for many, many years," Mr Warren said.
"I understand that intention behind the redevelopment is to create a greater mix of private and social housing, but it doesn't mean the needs and wellbeing of existing residents should be cast aside.
"An independent review would identify that pros and cons of the relocation program and ensure any mistakes that may have occurred can be rectified and avoided in the future.
"It would simply be an act of due diligence on the government's behalf."