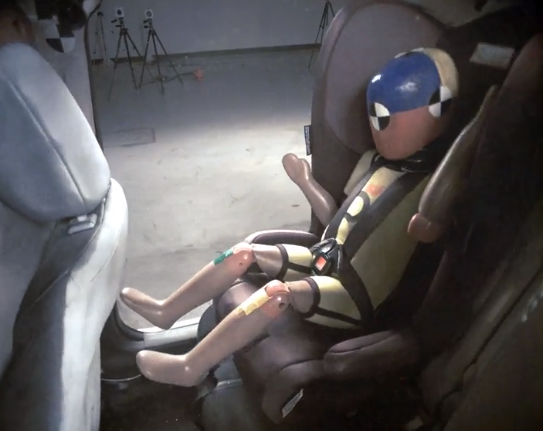 Our children will be safer while travelling on NSW roads, after newly updated child seat guidelines were released to help parents and carers choose the right restraints and use them correctly.
The Best Practice Guidelines for the Safe Restraint of Children Travelling in Motor Vehicles, which has been developed by Neuroscience Research Australia (NeuRA) and Kidsafe Australia with input from Transport for NSW, aims to keep children aged up to 16 as safe as possible while travelling.
Transport and roads minister Andrew Constance said the updated guidelines will help parents make the best car seat choice for their child, while also advising them on how to install them correctly.
"Some of the recommendations include how to choose a car seat for a low birth weight baby, and how to travel safely with children when using rideshare vehicles," Mr Constance said.
"The guidelines also include a simple five step process that help determine when it's safe to move your child from a booster seat to an adult seat belt."
From 2011 to 2020, 13 children and teenagers (under the age of 16) died, and another 148 were injured in crashes while not properly restrained. Two others died and 222 were injured in crashes in vehicles where there were no seat belts available.
"I have had first-hand experience of the importance of using the right car seat when my family and I were involved in a serious head on crash near Batemans Bay in 2011," Mr Constance said.
"My daughter, who was four at the time, wasn't injured as a result of being in a car seat that was correctly fitted, and appropriate for her age and size, while the rest of us were seriously injured.
"We know around half of all child restraints aren't fitted or used correctly, so I am urging all parents and carers to take advantage of the more than 300 authorised restraint fitting stations across NSW."
To access the National Child Restraint Guidelines, visit neura.edu.au/crs-guidelines