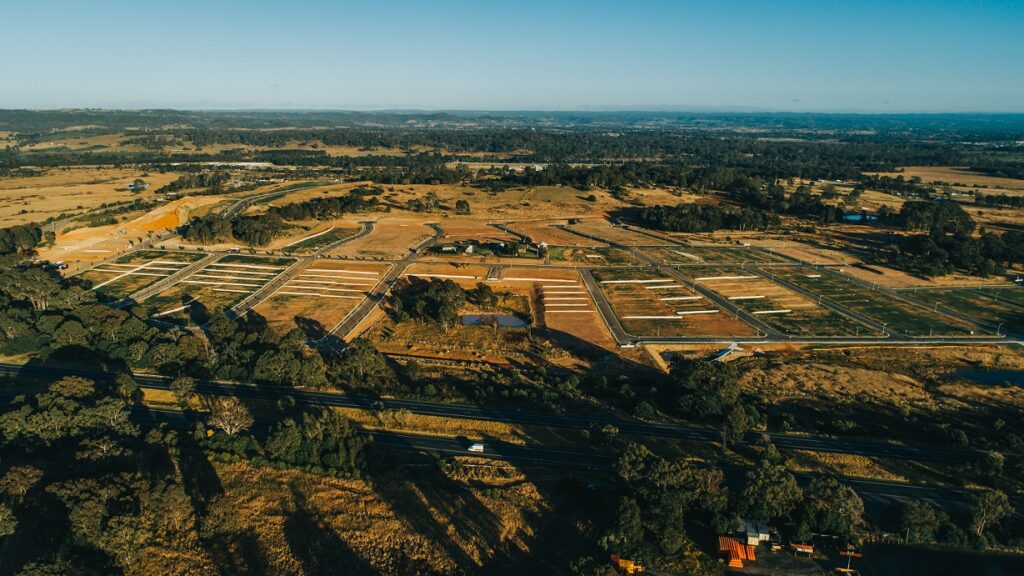 NSW Labor have condemned the Perrottet Government's repeated refusal to plan for any new schools in the Campbelltown LGA.
The NSW Government released its Glenfield to Macarthur Corridor Strategy several years ago.
The strategy stated no new schools would be built in Campbelltown despite the predicted growth in population, largely due to big residential developments in Menangle Park (pictured above) and Gilead.
Campbelltown MP Greg Warren recently submitted a question on notice asking whether the NSW Government had had a change of tune regarding the strategy.
The answer was a clear no.
"The schools within the Campbelltown area and surrounds continue to be monitored by the Department and in close collaboration with other NSW Government agencies and stakeholders to ensure educational needs are being met," minister for skills, and training Alister Henskens said on behalf of education minister Sarah Mitchell.
Mr Warren said he was dumbfounded by the response.
"Tens of thousands of people are going to call Menangle Park and Gilead home in the coming years," Mr Warren said.
"Those estates won't be made up solely of retirees, bachelors and bachelorettes – there will be families with children who choose to reside there.
"Those children will need to go school somewhere and that will place further pressure on local schools and the staff at those schools."
His colleague and shadow education minister Prue Car said the Perrottet Government had its priorities all wrong.
"One of the NSW Government's top priorities should be to provide the best educational opportunities and facilities for students,'' Ms Car said.
"It is clear that is not one of the Perrottet Government's priorities – particularly in Campbelltown and South Western Sydney.
"NSW Labor on the other hand recognises the importance of investing in schools."