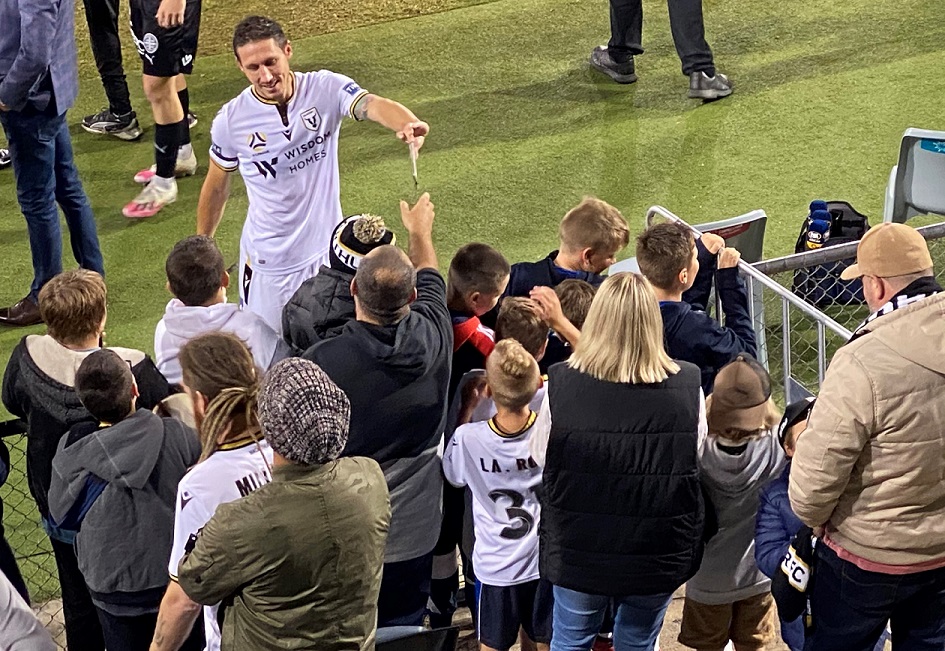 Mayor Theresa Fedeli says council's sponsorship of A-League soccer club Macarthur FC would benefit the entire Camden community.
Camden Council has announced that it would sponsor the Bulls for a second year in a row.
The sponsorship package is valued at around $24,000.
"Macarthur FC has been a breath of fresh air in the sporting landscape of our country, and it is a pleasure to have a team representing the Camden area," Cr Fedeli said.
"This sponsorship will allow our residents and in particular local footballers to not only meet the players, but also go along the journey.
"Local footballers will also have the chance to enter the club's pathway system and the opportunity of one day becoming professionals themselves,'' Cr Fedeli said.
Council says that as a result of the partnership, Macarthur FC Bulls will have a direct connection to Camden residents through the following:
School holiday activities – including four school holiday clinics for local juniors in the Camden area;
Macarthur FC players to assist in promotion of council programs;
New resident engagement;
Macarthur FC to be invited to participate in Camden Council events;
Promotion of Macarthur FC through Camden area including banners; and
Council to provide access to field and amenities usage to Macarthur FC.
The Bulls had a very successful first season in the A-League reaching the finals series.
They were just one game away from playing in the 2020-21 grand final.
"I'd like to wish the club the best of luck in the upcoming A-League season. No doubt they will do Camden and the greater Macarthur region proud," Cr Fedeli said.