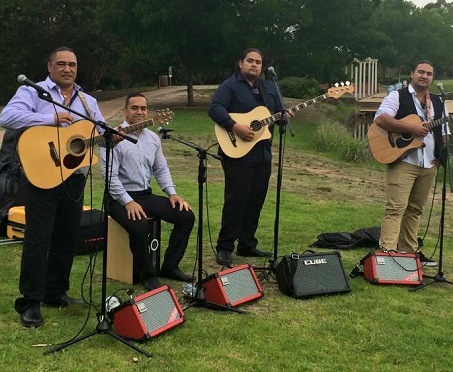 Calling all buskers: Looking for your break in the music industry and not sure where to start?
This Camden Council busking initiative may be just what you've been looking for.
Council is calling on local musicians to register to busk in the local area.
Local musicians are now able to register to perform across seven approved busking sites, including:
National Bank corner, John and Argyle Street, Camden;
Royal Hotel Corner, Elizabeth and Argyle Street, Camden;
Camden Civic Centre grass frontage, Oxley Street Camden;
Alan Baker Art Gallery courtyard, 37 John Street Camden;
Narellan Library Plaza forecourt, Elyard Street Narellan;
Oran Park Library forecourt, Central Avenue, Oran Park;
Camden Library frontage, 40 John Street, Camden.
Mayor of Camden, Cr Theresa Fedeli, said it was a great opportunity for local musicians to share their talents with the community.
"Busking enhances the cultural vibrancy of our local places and provides entertainment for the local community," Cr Fedeli said.
"It will not only liven up the Camden area with a great vibe but also provide local musicians a chance to perform.
"It is time for you to show what you have so I encourage all local musicians to register their interest."
Busking registration is free and valid until December 31.
For more information on locations, Covid-safe guidelines and to register your interest, go to bit.ly/buskingregistrationform