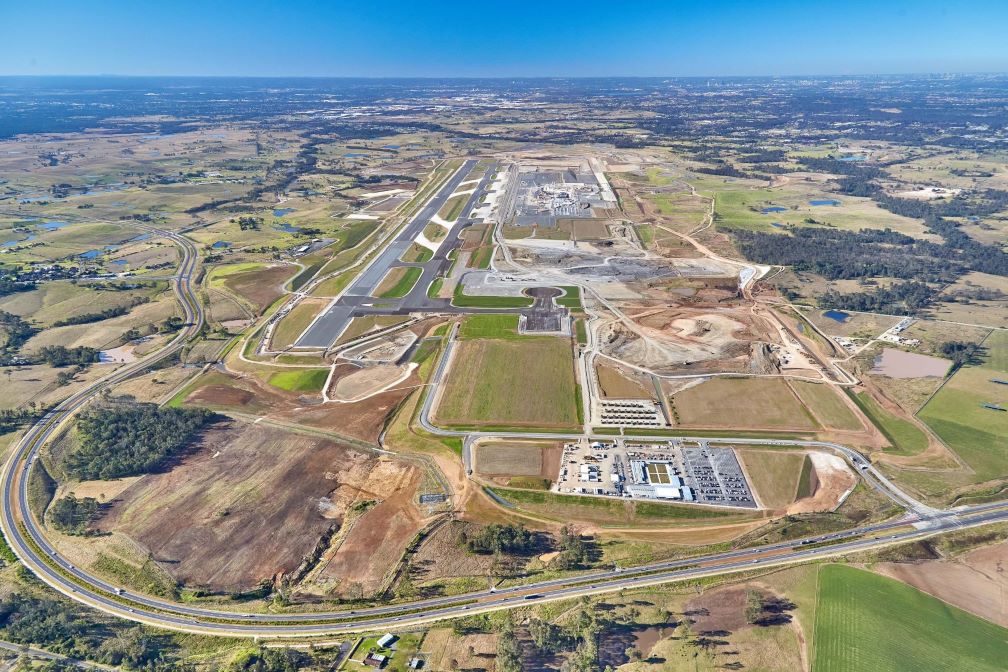 Western Sydney International Airport will be home to a new business fibre zone that will deliver world class digital connectivity to local businesses and premises when it opens in 2026.
It will also make WSI one of the most technologically advanced airports in Australia.
The new master developer agreement signed between NBN Co and Western Sydney Airport Co Limited yesterday will see the new airport site transform into a high-tech transport and business hub.
The investment will ensure local businesses and premises reap the rewards of high speed broadband, helping to serve travellers, local needs, and overseas markets alike.
The new agreement will deliver:
a new business fibre zone created at the Western Sydney International Airport and future business park that will allow customers to access NBN's premium business product with no upfront build costs;
more than 1,000 premises with an NBN fibre connection – with these services installed as the airport terminal and other permanent buildings are constructed;
the airport and adjacent business park future NBN products such as Smart Places;
25km of fibre installed to service the airport terminal and future business park.
"Improving access to high-speed, reliable, and high-quality broadband is a priority for the Albanese Government, says Michelle Rowland, the federal minister for communications.
"I am pleased to see NBN partnering with WSA to provide these high-quality services at Western Sydney International Airport, which will become a hub of local and international business and activity when it opens in a few short years.
"Western Sydney is one of the fastest growing regions in Australia. That is why the Albanese Government is committed to delivering the vital infrastructure Western Sydney locals and businesses need to succeed.
"This agreement complements the work our government is doing to upgrade the national broadband network across fixed line, fixed wireless and satellite technologies – because Australians deserve the very best connectivity.''
There are currently 23 NBN business fibre zones across Western Sydney, where customers can access enterprise ethernet and its faster upload and download speeds, data options close to 10Gbps and a 24/7 local support centre.
For more information about the NBN business fibre initiative visit www.nbnco.com.au/campaigns/business-fibre