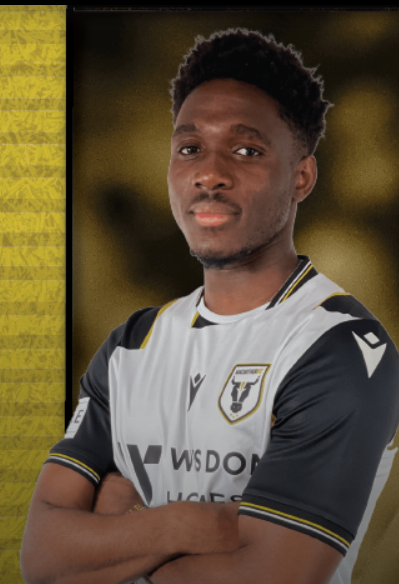 Macarthur FC new signing Al Hassan Toure loves the cow bells fans ring when the team scores.
And the 21 year old has declared he wants to make those bells ring as often as possible, especially at the club's home ground, Campbelltown Stadium.
"Witnessing the bells last year at Campbelltown created such an atmosphere,'' he says.
"Joining the club, my motivation is to score and hear them ring loud and proud.''
Toure made an impressive A-League debut for Adelaide United in the 2019 FFA Cup campaign.
He opened the scoring with a clinical finish and hasn't stopped showcasing his talent on the pitch.
The same year Toure also won selection to the Australian U23 squad, where he scored on debut.
He played a big part in helping the Olyroos qualify for the Olympics, including scoring a crucial goal against Syria in the quarter finals of the 2020 AFC U-23 Championships.
"Al Hassan is a talented player who will help strengthen our squad,'' says Macarthur FC head coach, Ante Milicic.
"I believe he can maximise his potential with consistent performances on the training pitch and match days, and I look forward to watching him grow.
"I'm sure Al Hassan will settle in well with the playing group and get to know what the club is all about.''
Toure said he was excited to be joining the newest club in the competition.
"I've spoken to Ante about the style of football and the experience within the squad and I believe this can help take my football to the next level,'' he said.