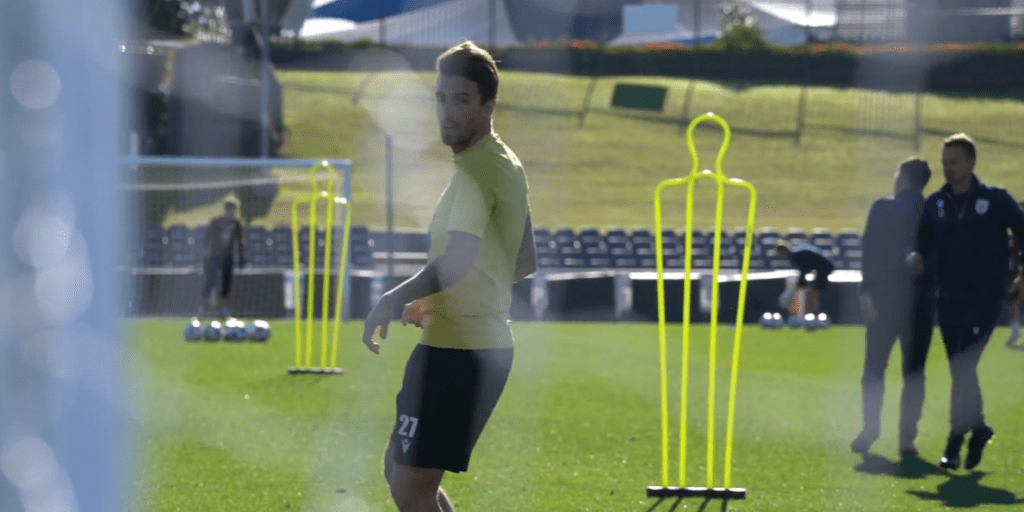 The football gods have smiled on Macarthur FC, who will only have to travel to Kogarah for their elimination final against minor premiers Melbourne City tomorrow.
Thanks to another round of Covid-19, the game has been shifted from Melbourne to Sydney, which means City losing their home ground advantage.
However, Macarthur FC will still have to play well to win, as coach Ante Milicic and his captain Mark Milligan made clear during a media call at Campbelltown Stadium.
Milligan said he hoped the change of venue would result in more Bulls fans attending the game.
"The more support we get the better it will be for us against Melbourne City,'' Milligan said.
"We've all seen the support for us grow through the season; it was amazing at Gosford.
"This is important for the club not just now but in the future, to grow our support.''
Bulls coach Ante Milicic revealed that the 120 minutes of last week's game against the Mariners in Gosford had taken its tool and he would be making some changes to the side named for tomorrow's big clash.
But he said superstars Markel Susaeta and Matt Derbyshire (pictured above during training) would be given right up until the last possible minute to make the team.
"They are both 50-50 at this stage but are very important for us so they have earned that right to be given every opportunity to play in such a big game,'' Milicic said.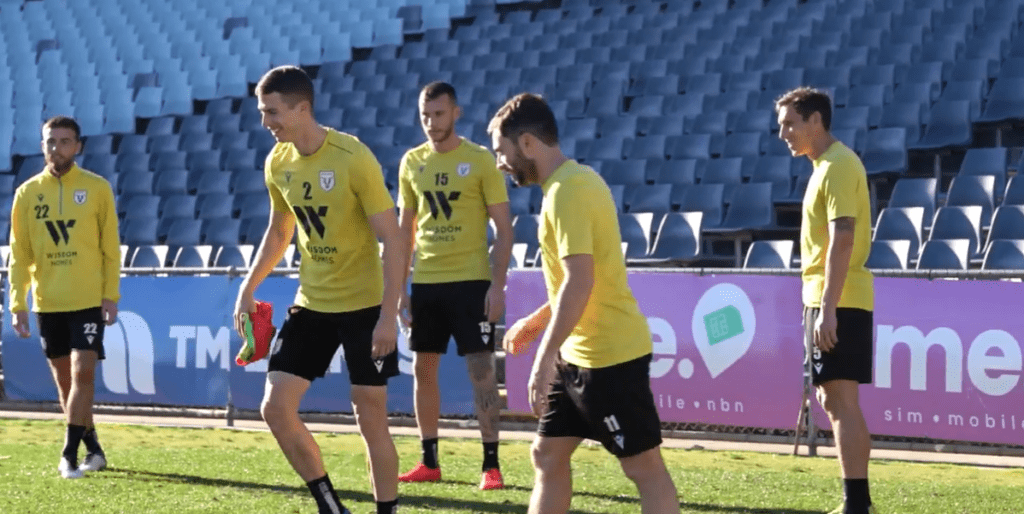 The coach also confessed that he was always confident the Bulls would go deep into finals in their first year.
He said his confidence was based on the calibre of players the club had recruited in assembling the first ever squad of Macarthur FC.
"Players like Tommy Oar, Mark Milligan, Adam Federici, they bring quality and experience,'' Milicic said.
"Milligan went to four World Cups and you don't get to four world Cups through luck.''
Just like last week, the Bulls will take on a side that they have not beaten this season, with Melbourne City winning 3-1 at home and a 1-1 draw at Campbelltown.
But it seems this team under Milicic thrives most when a challenge is thrown their way, and this game tomorrow at Netstrata Jubilee Stadium is certainly a big one.
But the prize is huge for the competition's newcomers: a spot in the A-League grand final and a place in Australian football history.
Kick-Off: 4:05pm.