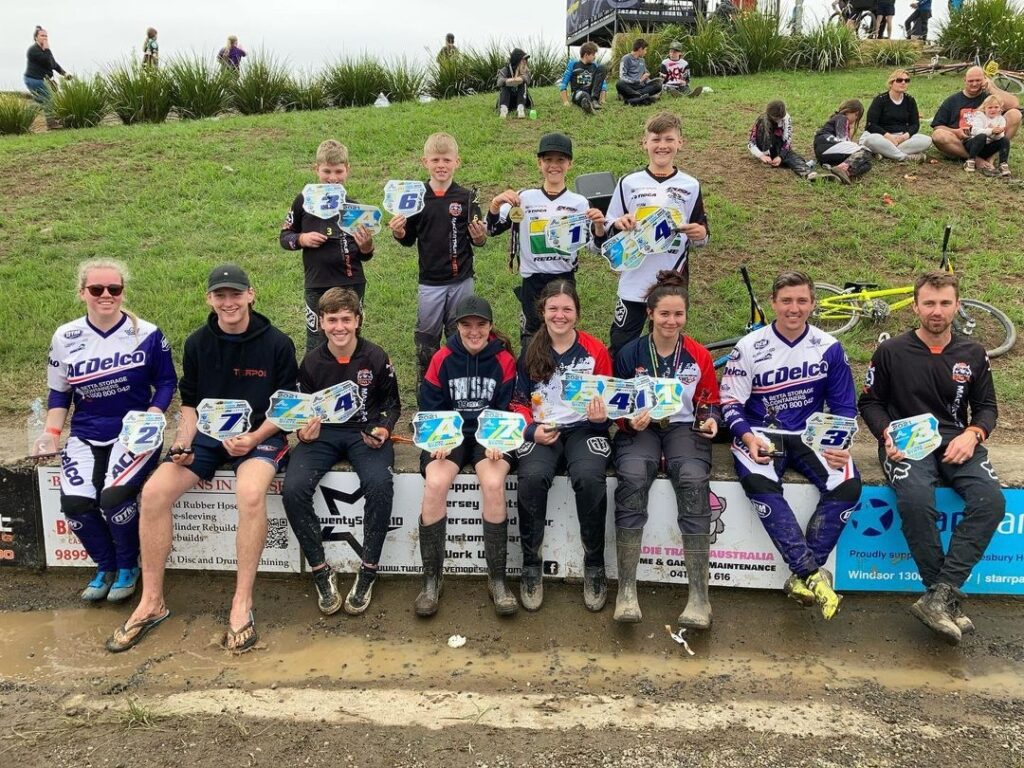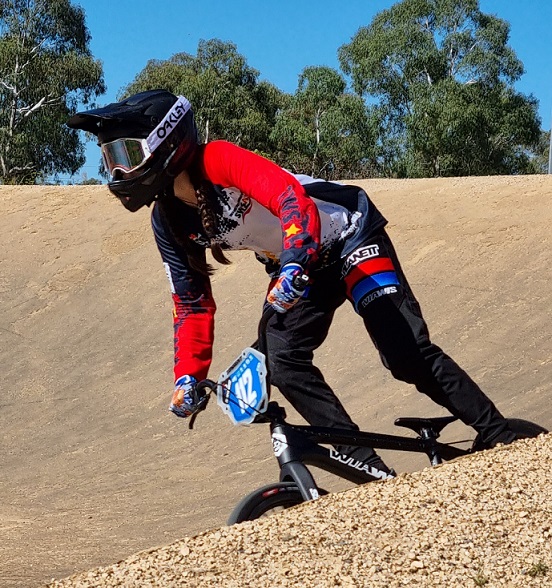 The first chance they got, local BMX athletes put behind them what seemed like the never ending break from competition to show that they're made of the right stuff.
The competition was the NSW state titles, held on a cold, wet and windy track in the Hawkesbury last week.
The South West Sydney Academy of Sport BMX squad included 10 athletes – most of whom also represent Macarthur BMX – and three coaches.
There were 12 finalists, four of them podiums, and with three on the top step.
"All the academy riders did extremely well in the wet weather conditions," said head coach Cara Wilde.
"Jayden Morris, Bianca Moubarak and Jack Young were fortunate in securing their first state plates ever, while Violet Dutko and Ireland Gerhard picked up the 'skinny digit' in their retrospective classes," Wilde said.
The skinny digit is a cheeky reference to finishing first in their class, allowing the athletes to display the #1 on their plate for the year ahead.
"The athletes should be extremely proud of themselves and how they rode on the weekend. It was great to see the athletes push hard and work together to achieve their best results,'' Wilde said.
Full results for SWSAS: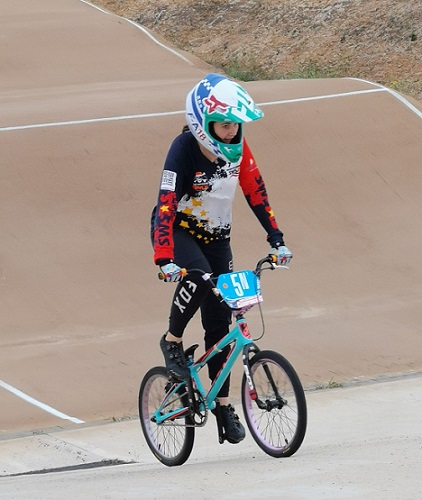 Bianca Moubarak: 24" 17-39 Women – 6th
Ireland Gerhard: 20" 16 Girls – 1st (pictured at right)
Haylee Morris: 20" 15 Girls – 4th
Jayden Morris: 24" 17-24 Men – 4th and 20" 17-24 Men – 7th
Kayden Murphy: Junior Superclass – 6th and 20" 16 boys 2nd
Clay Johnson: 20" 15 Boys – 5th
Rory Southwell: Superclass – 5th
Ethan Moubarak: 20" 17-24 Men – 19th
Jack Young: 14 Boys – 4th
Violet Dutko: Junior Superclass Women – 1st and 14 Girls – 1st
Jye Furner: Superclass – 6th
Daniel Morris: 20" 17-24 Men – 3rd and 24" 17-24 Men – 1st
Cara Wilde: 24" 17-34 – 2nd & 20" 17-39 – 2nd