Wests Tigers say the club tried its best to have a farewell for Benji Masrhall and Chris Lawrence at either of its traditional home grounds.
But in the end it just could not be done, said the club today in a media statement.
It means that on the advice of NRL biosecurity experts, the Wests Tigers round 20 home game against the Parramatta Eels will be played at Bankwest Stadium, as per the original schedule.

The club says it actively worked with the NRL on the possibility of farewelling life members Benji Marshall and Chris Lawrence at Campbelltown Sports Stadium or Leichhardt Oval.
Both grounds are scheduled to host junior league grand finals on the weekend of Round 20, with biosecurity experts advising that there would be insufficient time to transform either ground from a junior league football venue to the standards required to meet the NRL's Apollo protocols in time for the 7:30pm kickoff.

"With junior league grand final day scheduled on this date, Wests Tigers saw this as a potential opportunity for our club to showcase rugby league and connect with our junior league clubs,'' the Wests Tigers said in the statement.
"With this in mind – and under the current strict biosecurity measures implemented by the NRL – we were unable to get this initiative approved based on the increased level of high risk for all involved.

"Wests Tigers take great pride in our junior pathways programs and greatly appreciate the amount of time and preparation undertaken by the junior league committee to plan for this grand final weekend.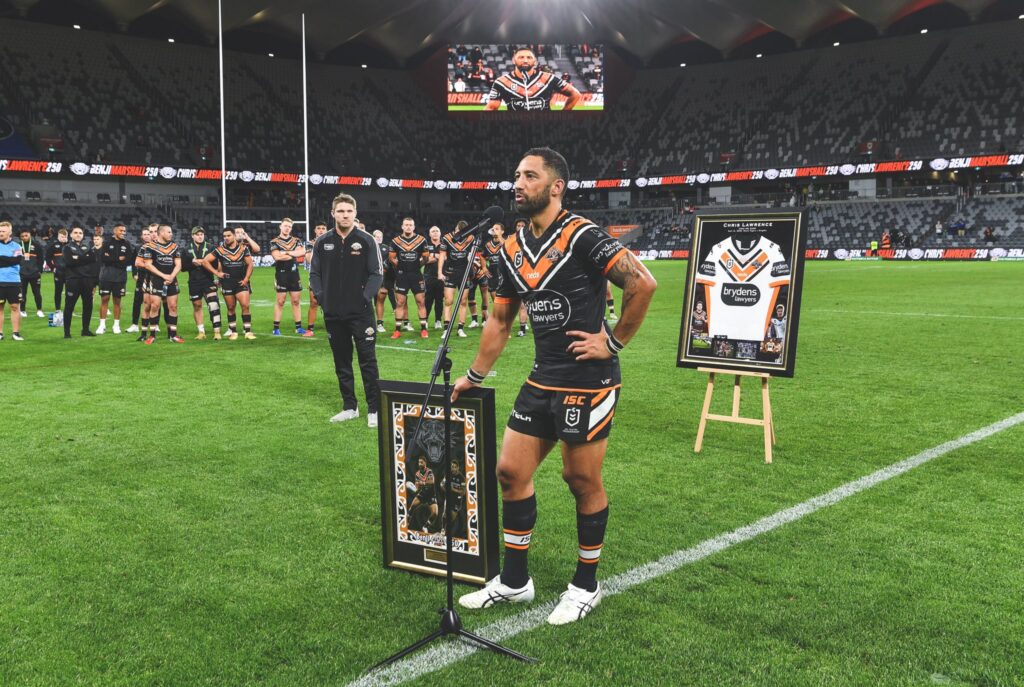 "As a club, Wests Tigers want to ensure that each junior league team participating has an enjoyable and memorable experience, and that the grand final weekend can be held as planned with no interruptions.

Club legend Benji Marshall was told a few weeks ago his services would no longer be required.
At this stage the great half is believed to be keen to go around again in 2021 with another club.
Chris Lawrence on the other hand announced his intention to retire at the end of the 2020 season.