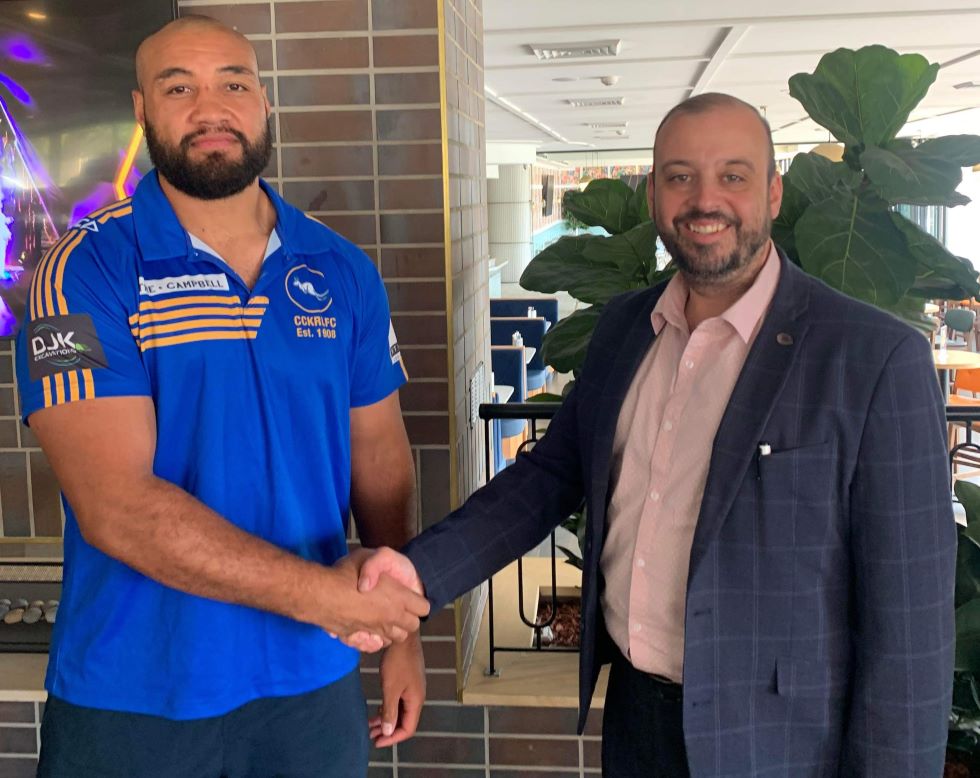 Ava Seumanufagai, the former Wests Tigers powerhouse front row forward, has set his sights on an elite coaching career.
To launch himself into the next part of his rugby league journey, Seumanufagai will be taking the reins of the Campbelltown City Kangaroos in 2024 as captain-coach.
The Kangaroos, Campbelltown's oldest rugby league club, have today announced the appointment of Ava Seumanufagai in the role.
A veteran of 185 first grade games at Wests Tigers, Cronulla, Bulldogs and Leeds Rhinos, Seumanufagai most recently played in Leigh Leopards' Challenge Cup winning team in the 2023 season.
Seumanufagai says he is excited by the challenge that coaching brings.
"The next step in my journey is to follow a coaching pathway,'' he said after today's announcement he would be in charge of the mighty Kangaroos.
"I am very grateful for this opportunity afforded to me by the Kangaroos and look forward to coaching and bringing the best out in all of our players.
"I will still play and lead the way on and off to the field.
"I look forward to showing many of our young players what it takes to be a professional footballer," Seumanufagai said.
Campbelltown City Kangaroos club secretary Alex Melville said he felt buoyant at the signing of Seumanufagai.
"This is the biggest signing of any player-coach in Group 6 for many a year,'' he said.
"Ava is a quality person and player. He has all the attributes to one day follow his ambition of becoming an NRL coach.
"He has chosen to start his coaching journey with our club and our players will certainly benefit from the knowledge and experience he will bring.
"Young players will be very excited to be coached and led by a man of Ava's stature," Mr Melville said.
Players wishing to join Campbelltown City and be coached by Ava are welcome to contact the club via Facebook/ Instagram or call club secretary Alex Melville on 0416 335 271.
Pictured top is leading Campbelltown solicitor and Kangaroos' life member John Stonham welcoming Ava to the Campbelltown City Kangaroos Football Club.