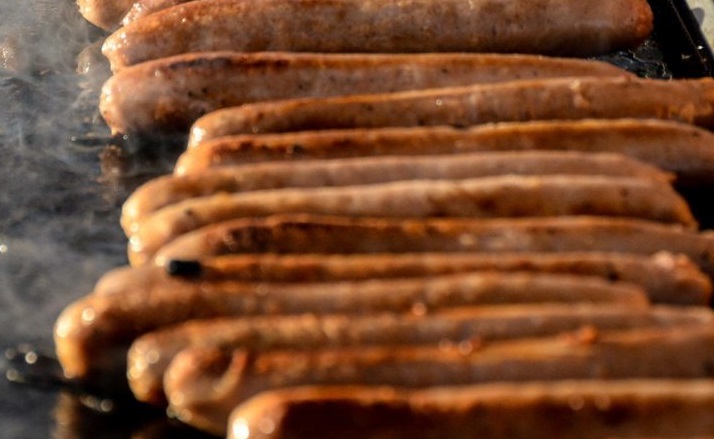 Campbelltown will celebrate this year's Australia Day on January 26 with a free barbecue for local residents.
Council, thinking out of the square to deal with Covid restrictions, has decided to hold a Big Aussie BBQ breakfast at six locations across town.
On the other hand, Camden residents will be disappointed to learn it will be a totally online Australia Day celebration in 2021.
However residents in Camden will be encouraged to put an Aussie flag outside their homes or on their cars.
But back in Campbelltown, from 8am on January 26 residents will be able to enjoy a free sausage sandwich.
The barbecue will keep on cooking until the snags are all gone.
Families can also grab a free frisbee at each of the locations.
"Uncertainties around Covid-19 restrictions made it difficult for us to plan and hold our regular Australia Day event, but people can still come down and get a free Aussie snag before they enjoy the day with their family," Mayor George Brticevic said.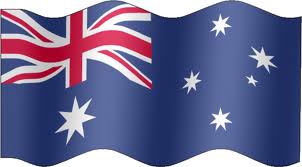 "We'll be hosting these barbecues at a number of great local parks and down at the Lithgow Street Mall as part of our On Q events program," Cr Brticevic said.
"Enjoy a big Aussie BBQ breakfast on us and celebrate Australia Day with the family," he said.
Campbelltown's Big Aussie BBQs will be cooking up a storm at:
Eagle Farm Reserve, Eagle Vale
Ingleburn Reserve, Macquarie Fields
Rizal Park, Rosemeadow
Redfern Park, Minto
Dimeny Park, Claymore
Lithgow Street Mall, Campbelltown
Due to current Covid-19 restrictions limiting outdoor gatherings, people will not be able to mingle at the barbecue area.
Council says it will continue to monitor changes to restrictions and announce any changes closer to the event.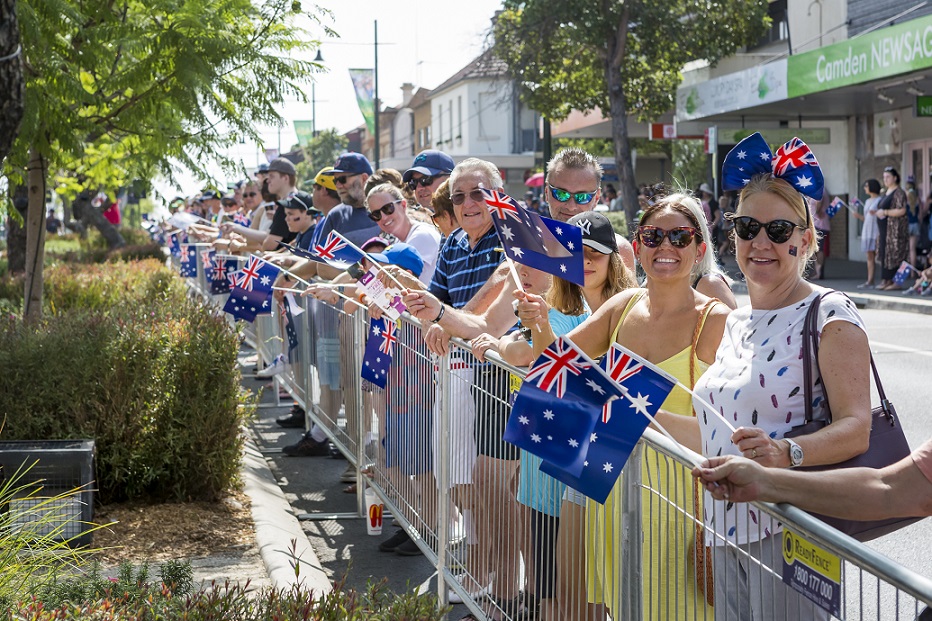 At Camden, scenes like the one above from Australia 2020, won't happen in 2021.
Council says that for the first time ever Camden's Australia Day celebrations will be online.
Camden Australia Day award winners will be announced via social media; and Australia Day Ambassador, George Tonna's address will be posted online.
Also going digital is the Camden Australia Day playlist, where residents are invited to send a song in to be included.
An online Cork Hat Making workshop is part of the digital approach in 2021 in Camden.
Part of the online program is a celebration of the Australia Day parade through the decades, with a series of throwback photos on Camden Council's social media.
As part of the #camdenflagsout campaign residents are encouraged to place an Australian flag out on their windows, letterboxes or cars and post a photo to social media using the hashtag; and
Mayor of Camden, Cr Theresa Fedeli, said the online program offered residents a chance to celebrate safely from the comfort of their own homes.
"While we can't be together for Australia Day in 2021, we'll have loads of fun online events and activities to celebrate our nation," Cr Fedeli said.
"Australia is such a diverse nation with beautiful natural landscapes with many of those right in our backyard here in Camden, so this is the exact reason we should continue to celebrate through this COVID-19 pandemic.
"Council has put together a fantastic program of online events to help us all celebrate the Camden way, including a special slideshow of our infamous Macarthur Lions Club Street Parade, online Cork Hat Making workshop and much more.
"I also encourage residents to show their pride in our nation and put their flags out and share with the community by using the #camdenausday."