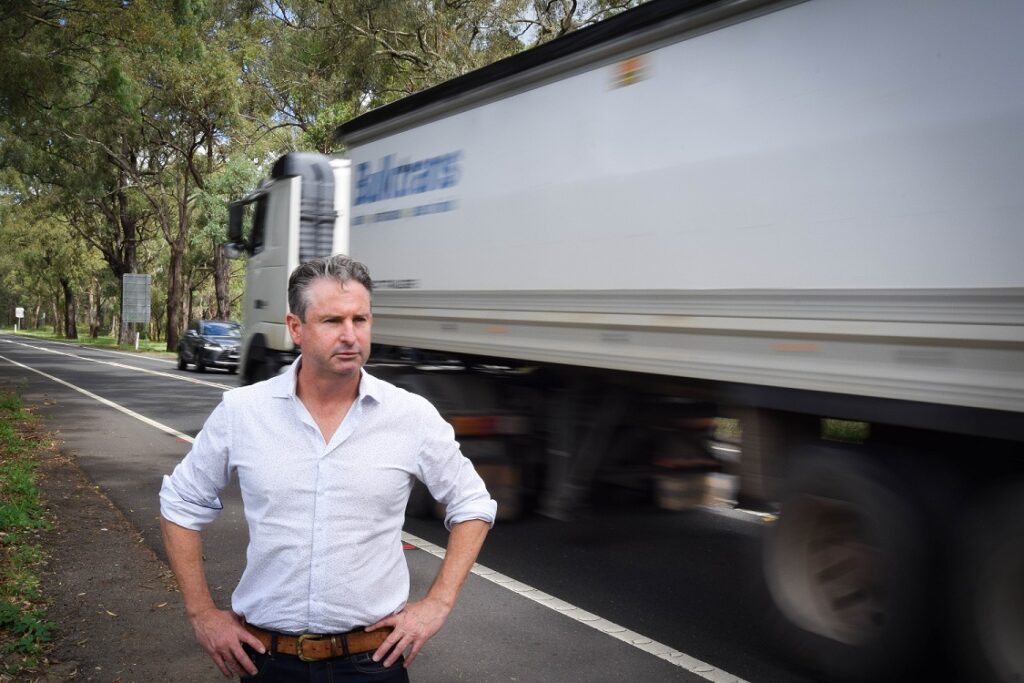 Appin road is a major arterial road connecting the booming Macarthur region and the Illawarra – but maybe the State Government didn't get the memo.
"Appin Road is no longer a dirt track used to cart coal up and down,'' says Campbelltown MP Greg Warren, who has been advocating for major upgrades since being elected in 2015.
He was responding to a Transport for NSW announcement it would undertake a survey investigation at the intersection of Appin Road and St Johns Road, Bradbury, to "improve safety and support housing in the Greater Macarthur Growth Area''.
"Survey works at the intersection of St Johns Road and Appin Road will not reduce the inherent dangers faced by motorists travelling between Copperfield Drive, Rosemeadow and Bulli Tops,'' he said.
"With the developments in Gilead and Appin, we need to see meaningful safety improvements on the road now."
Mr Warren, pictured, said any work to improve or upgrade Appin Road was welcome, however he stressed the government needed to stop side-stepping around the issue and upgrade the entire notorious stretch of bitumen.
"The government has been well aware of the plethora of issues on Appin Road, yet they have failed to undertake any meaningful upgrades or improvements," he said.
"Far too many motorists have been killed or seriously injured on the notorious stretch of road while countless native wildlife have also been killed after colliding with cars and trucks.
"The road needs to be duplicated to reduce the safety hazards encountered by motorists, while provisions need to be put in place to ensure native wildlife don't have to run the deadly gauntlet any longer,'' he said.
The work at the intersection of Appin Road and St Johns Road will be carried out between Monday, June 21 and Friday July 30, weather permitting.
Night work will occur between 9pm and 5am (Sunday to Thursday) while day work will occur between 7am and 6pm (Monday to Friday) and 8am to 1pm (Saturdays).