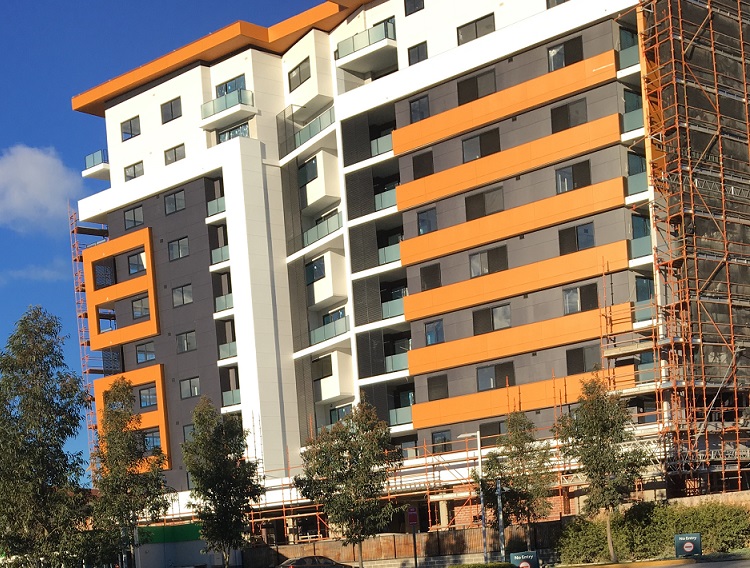 Apartment purchasers can have greater confidence to buy in NSW with new laws coming into effect from the start of July.
Minister for better regulation Kevin Anderson said the NSW Government's landmark Design and Building Practitioners Act 2020 (DBP Act) revolutionises the way professional engineers, designers and builders work on multi-unit, multi-storey residential buildings.
It also directly responds to the Shergold Weir Building Confidence Report which found that non-compliant design and poor design documentation were the single greatest driver of defects.
"In the past consumers have been wary about buying new or off-the-plan apartments because of the risk of poor building work and design standards – but that ends today," Mr Anderson said.
"We are transforming the building sector by making it more transparent and accountable so homebuyers can have peace of mind."
For every new residential apartment building being constructed, the designers, engineers and builders involved in that work will have to be registered and comply with robust new requirements.
"Under the changes the days of poor quality design are over – designs for a high-rise apartment will have to be to a minimum standard and lodged with the regulator before construction begins," Mr Anderson said.
"We'll also be undertaking targeted audits of those designs, so that issues can be identified and addressed before building works commence, saving everyone involved time and money, and avoiding disappointment and stress for buyers."
NSW Building Commissioner David Chandler will continue to lead the Fair Trading inspections teams responsible for undertaking compliance audits across NSW.
"We've put the responsibility back onto the designers and builders to ensure their work is up to scratch and will take a proactive regulatory approach to protect the interests of apartment purchasers," Mr Chandler said.
Under the DBP Act, from July 1, 2021:
Designers must declare that their designs comply with the Building Code of Australia and other relevant standards;
Builders must declare that their building work has been constructed in accordance with compliant designs; Declared designs must be lodged on the NSW Planning Portal before construction can begin.
Mr Anderson said the commencement of the DBP Act, along with the new powers given to the regulator and Building Commissioner through the Residential Apartment Buildings (Compliance and Enforcement Powers) Act 2020 provides NSW with the strongest regulatory regime in Australia for apartment buildings.
"We've already been stepping in to stop purchasers being forced to settle on defective buildings through our tough new occupation certificate audits; today we start our efforts even sooner in the construction process by honing in on the quality of the designs," Mr Anderson said.