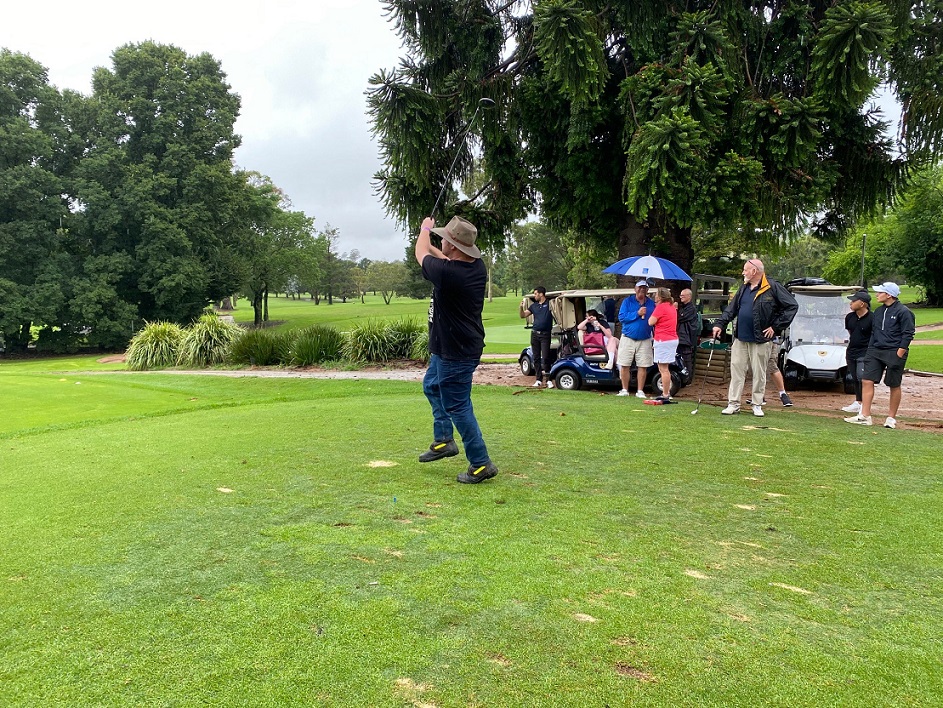 Wollondilly Council says Antill Golf Course is not going anywhere. In an extraordinary media release that's come out of the blue, both the mayor and general manager have strongly defended council's ''commitment'' to the historic golf course.
They both reject suggestions that the 90 acres of land would be sold for housing.
However, neither addresses the 20 year campaign by descendants of the Antill family to find out why the property was compulsorily acquired by Wollondilly Council in the 1970s.
Nor do they respond to the offer by one descendant, Marie Reeves, to purchase Jarvisfield, the homestead being used as a clubhouse for the golf course, and its six acres of curtilage. Ms Reeves told the South West Voice she did not wish to comment on the media release until she had spoken to her legal people.
"I can categorically confirm our vision is for Antill to remain a golf course and that council has not even contemplated the potential for it be used for anything other than a golf course," said Mayor Matt Gould, pictured above going for a hole in one during the Picton chamber of commerce golf day at Antill.
"I understand there are community concerns, and want to put these to bed once and for all.
"This golf course is a wonderful community space and should remain so," he said.
Due to the fact the lease with the current operators is due to end in early 2023, council is required by law to openly tender for the operation of the golf course as the current lease has no option for renewal.
"Council is bound by the Local Government Act and has no choice but to publicly seek Expressions of Interest for the operation of the golf course to ensure an open and transparent process, and the best possible outcome for the Wollondilly community," said CEO Ben Taylor.
"As the lease with the current tenants comes to an end, council will start the process to re-establish a new lease later this year, so it is in place by July 2023.
"Our staff are working closely with the current tenant and have agreed to extend their lease through to the end of June 2023 to allow for a full year of membership while the EOI process proceeds," Mr Taylor said.
"It is open to the current tenants to submit an EOI through the formal process once it commences later in 2022.
"There are no plans to sell the land to developers for high density housing or other purposes,'' Mr Taylor said.