Caring for animals in the aftermath of the devastating fires in the Wollondilly Shire was a real community effort, says Sydney Metro Wildlife Service (SMWS).
Volunteers Jamie and Wendy Illistom said the support they have been receiving from the local community during this time was "fantastic''.
"The local vets have been helping treat animals; any time day or night they've let us bring in injured animals to have them checked out,'' the volunteers said.
"Local produce stores have also set up accounts for people to go in and donate money, so that it can be used by SMWS volunteers to purchase feed and supplies for the injured animals.
"They've given us some really good support.''
This week it was the turn of the volunteers to get a pat on the back for their efforts in taking care of wildlife, injured or otherwise in the wake of the fires in and around the villages of Buxton and Balmoral
The federal member for Hume Angus Taylor joined environment minister Sussan Ley and state MP for Wollondilly Nathaniel Smith in Thirlmere in thank Sydney Metro Wildlife Service (SMWS) chairman Deborah Kerr and SMWS volunteers for their tireless work during the bushfires and the ongoing care they are providing to injured wildlife.
Mr Taylor said the Government had announced $50 million for an initial emergency response to wildlife and habitat recovery, which will be directed to those areas worst hit by the bushfires.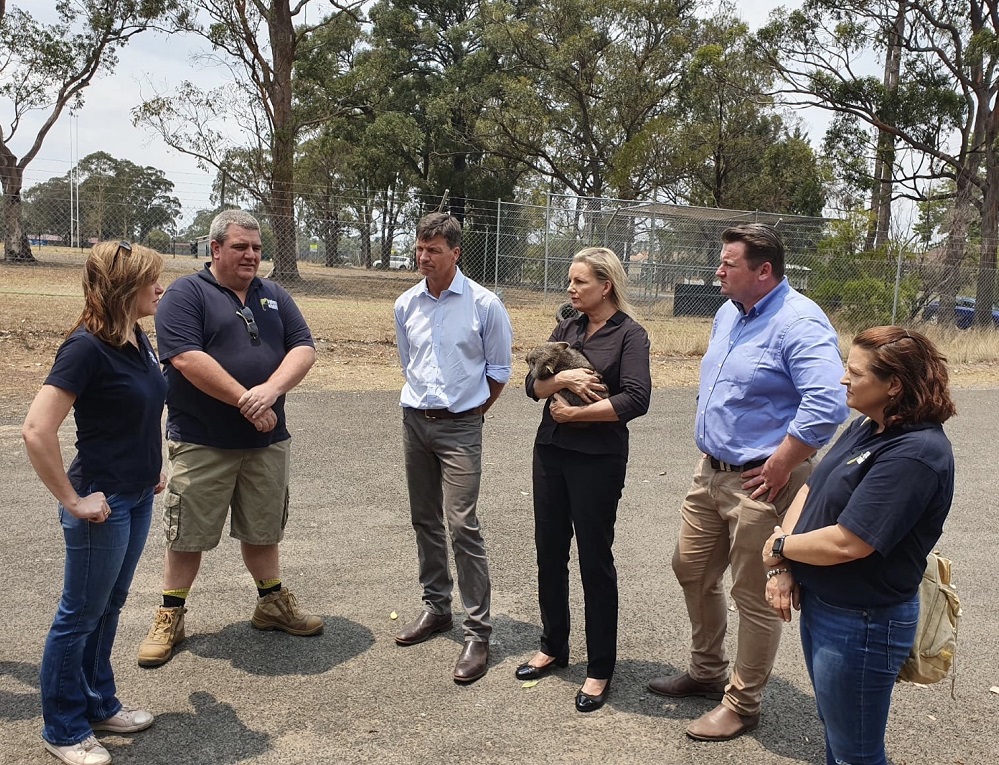 "Sydney Wildlife are a great example of a volunteer run organisation providing an extraordinary service, not just to the community, but also to the wildlife in the Wollondilly and Wingecarribee areas," Mr Taylor said.
"We've been very seriously impacted across this region and injured wildlife is a really significant concern for all of us, so it's just brilliant to see volunteer groups working so hard and this initial funds will support the work they're doing.
"This funding will prioritise care and rehabilitation of injured wildlife, securing threatened species and control of feral predators and noxious weeds after the fires," Mr Taylor said.
South East Local Land Services will also receive $200,000 under the Wildlife and Recovery Package to carry out re-vegetation and natural resource management in the region.