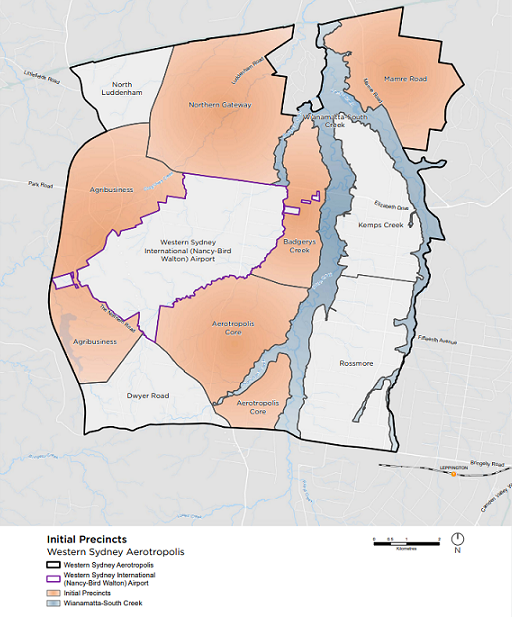 Federal MP Anne Stanley has welcomed the appointment of Professor Roberta Ryan to the role of Independent Community Commissioner (ICC) for the Aerotropolis.
As reported yesterday in the South West Voice for Macarthur, Planning Minister Rob Stokes announced the appointment of Professor Ryan from the University of Newcastle to the new role this week.
"This is an admission by the State Government that the process to date has failed,'' says Ms Stanley, the member for Werriwa.
"The concerns of the landowners have been clear from day one.
"They want transparency, certainty, and fairness.
"They want a timeline to plan the rest of their lives," Ms Stanley said.
The NSW Government released precinct plans for the Aerotropolis last year.
Despite significant objections from landowners, large sections of the region were zoned open space with no detailed plans for acquisition.
"The State Government has received more than 2,000 submissions from landowners, through the governments own portal, detailing exactly what the issues are and how they can be fixed,'' Ms Stanley said.
"The landowners have not been treated with due dignity and respect by this State Liberal Government.
"The announcement of a Commissioner to listen to landowners concerns is a clear admission that the Liberal State Government isn't listening.
"The Commissioner needs to immediately address the concerns of the landowners and provide them with the long overdue certainty they deserve," Ms Stanley said.
The Commissioner will provide recommendations to the Government at the end of June.