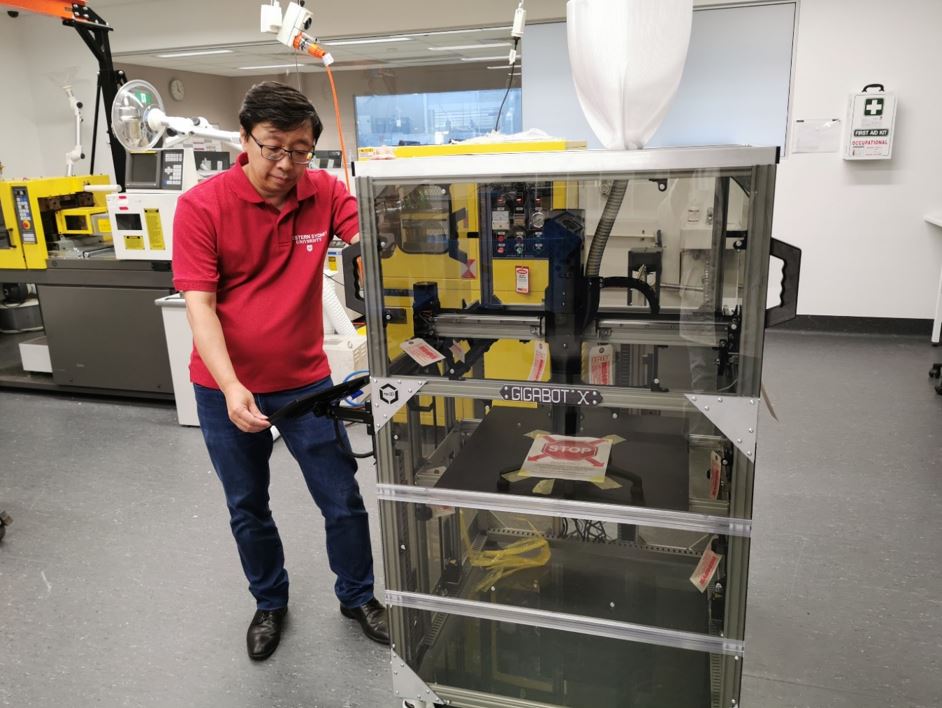 Professor Richard Yang says 3D printing and its application to the circular economy is critical to developing sustainable, zero-waste designs and manufacturing technologies.
The Western Sydney University's school of engineering, design and built environment academic, along with colleague Dr Tosin Famakinwa (WSU teaching and research technical services) are conducting research into the fabrication, testing, characterisation, modelling, and optimal design of 3D printed recycled thermoplastics.
The research is part of a project titled Designing for circular economies: Creating impact from local plastic waste using off-grid containerized 3D printers and practice based learning.
International 3D printing company, re:3D Inc is leading the project.
Professor Yang's research team has now received funding from the CSIRO to participate in the National Science Foundation (NSF) Convergence Accelerator Track I: Sustainable Materials for Global Challenges.
The US based Convergence Accelerator focuses on research addressing the challenges aligned to the manufacturing, reuse and recycling of critical materials and products.
"This is an exciting opportunity to develop better processes for utilising existing materials such as local plastic waste and establishing ways to repurpose and redesign this material to give it further longevity and create environmentally friendly practices," says Prof Yang.
"This solution will advance current processes for manufacturing and using local plastics, with the overall aim to reduce waste significantly."
The project is one of just two in Australia that were awarded CSIRO funding, joining 14 US awardees.
"It is exciting to be involved, with everyone coming together to share new ideas and innovative approaches,'' Professor Yang said.
"It's an opportunity to create change that can have lasting impact on a global scale.''
Professor Richard Yang is pictured above with a 3D printer Gigabot X from re:3D Inc.