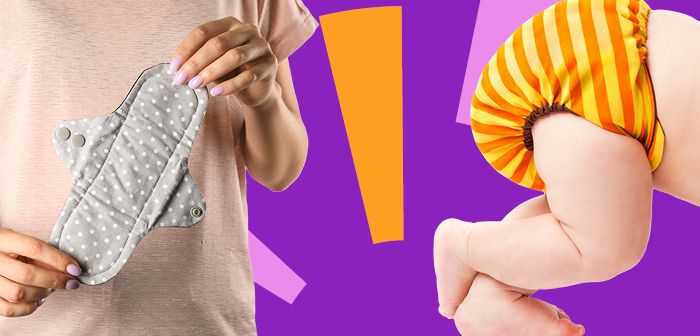 Campbelltown residents can now access a 50 percent rebate up to the value of $100 on reusable nappies and sanitary products as part of council's plastic free July promotions.
The project is an initiative to reward and encourage people to reduce the amount of waste that goes to landfill.
Currently, disposable nappies and sanitary products make up more than 10 percent of the weight of red-lid waste bins used by Campbelltown residents.
The rebate is available to be claimed for purchases from June 20 to August 14.
"This program is a great opportunity for anyone who was considering changing to reusable nappies or sanitary products to make the switch now," says Mayor George Greiss.
The rebate will be available for the following items:
Nappies – any reusable nappies such as fitted nappies, all in one nappies, all in two nappies, reusable night nappies, reusable swim nappies, terry towelling / pre-fold nappies, reusable nursing products, reusable wipes / liners.
Sanitary products – reusable menstrual pads and underwear, menstrual cups, reusable incontinence pads and underwear.
Terms and conditions and information on how to claim the rebate are available on council's website here.
xxxxx
Camden's quarterly recycling drop off event is back and will be held on Saturday, July 16, at the council depot at 55 Topham Road, Smeaton Grange.
Residents will have three hours, from 9am to noon, to dispose of their recyclable materials.
Recycling items to be accepted at the event include bulky cardboard, paper, plastic bottles and containers, glass bottles, cans and polystyrene (not accepted in yellow recycling bin).
Mayor of Camden, Cr Therese Fedeli, said the event was an opportunity for residents to continue doing the right thing by recycling.
"Camden residents are passionate about disposing of their waste in the best possible way and the recycling drop off gives all of us an opportunity to recycle," Cr Fedeli said.
"We have up to 100 people moving into the area weekly which generates a lot of recycling waste including cardboard boxes.''
For more information go to www.camden.nsw.gov.au/waste