Home buyers have given Menangle Park the seal of approval.
More than 120 lots of land of Dahua Group Australia's new master planned community development have been snapped up so far.
Dahua says it had only planned to release 32 lots in stage one, however after potential buyers exhausted the early online registrations and the first round of deposits were received, it fast-tracked releases two to six of the Ridgeline precinct to satisfy demand.
The Menangle Park development caters to homebuyers of all budgets and lifestyles, from first home-buyers to growing families and those wishing to downsize.
Another factor at play is the multi-million construction project for Club Menangle across the road from the development which will see the area become a major entertainment precinct.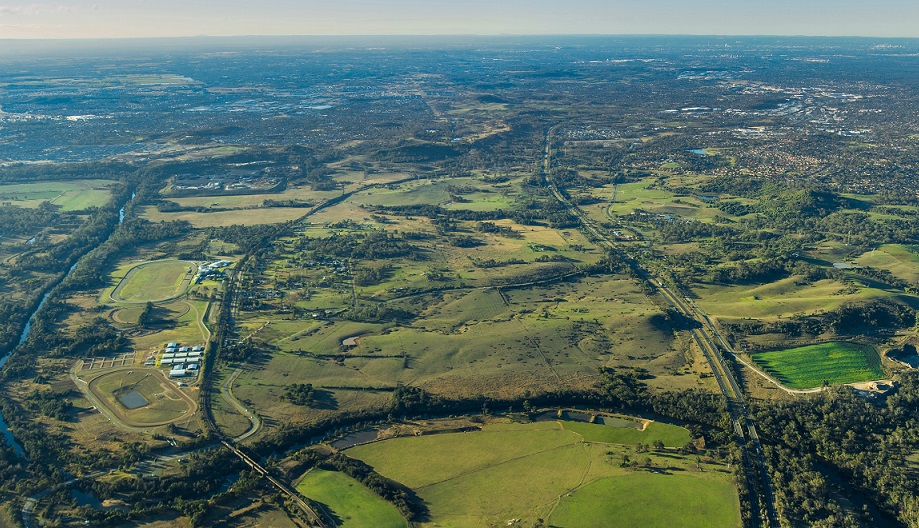 Kith Clark, Dahua development manager, says the large choice of housing options at Menangle Park combined with a sought-after south west location near the heart of Campbelltown had already proved a hit with homebuyers.
"Menangle Park is perfectly positioned for buyers wanting to move into the South West corridor, which is poised to become one of Sydney's most sought-after areas,''he says.
"The size of the land, the amenities and price points, have all been drawcards for buyers.
"Our master-plan successfully merges from urban activity to the plush parklands and biodiversity of the Nepean River, while embracing the sweeping views of the Razorback Mountain," he said.
The Menangle Park onsite sales and information centre is expected to open in late spring this year, with construction of the development to commence early next year.
Upon completion, the $1.5 billion master planned community will span 364 hectares and is expected to hold 4,000 residential lots.
The development will also offer residential, commercial, employment, educational and recreational facilities, including a town centre and primary school. Plans for future stages include terraces, town homes and apartments.
Major works planned for the area include the new South West Rail Link and recently announced North-South Rail Link – connecting Macarthur station to the Western Sydney Airport, in addition to the future Outer Sydney Orbital and the proposed Spring Farm Parkway extension, which will see a planned arterial road linking Menangle Park residents to the Hume Highway.