Wests Leagues Club at Leumeah was originally established in the 1970s to support Campbelltown's oldest rugby league team, the Campbelltown City Kangaroos.
The mighty Kangaroos were – and are – an integral part of the Group 6 Rugby League competition, reaching the finals in the Covid-affected 2020 season.
Yesterday's announcement that Wests Group Macarthur would become the major sponsor of the Group Six first grade competition in 2021 was the metaphoric wheel turning full circle.
The $20,000 sponsorship provides that historic re-connection between Wests and Group 6, which of course includes the mighty Kangaroos, who were formed more than 100 years ago in 1908.
"Wests is thrilled to once again make a strong connection with grass roots rugby league in the local community,'' said Alan Buxton, chairman of Wests Group Macarthur, at yesterday's formal announcement at the Leumeah club premises.
"The partnership with Group 6 Rugby League re-connects Wests Group Macarthur to senior rugby league throughout the Campbelltown, Camden and Wollondilly local government areas, and restores Wests' long running and historical association to the rugby league community in the Macarthur region.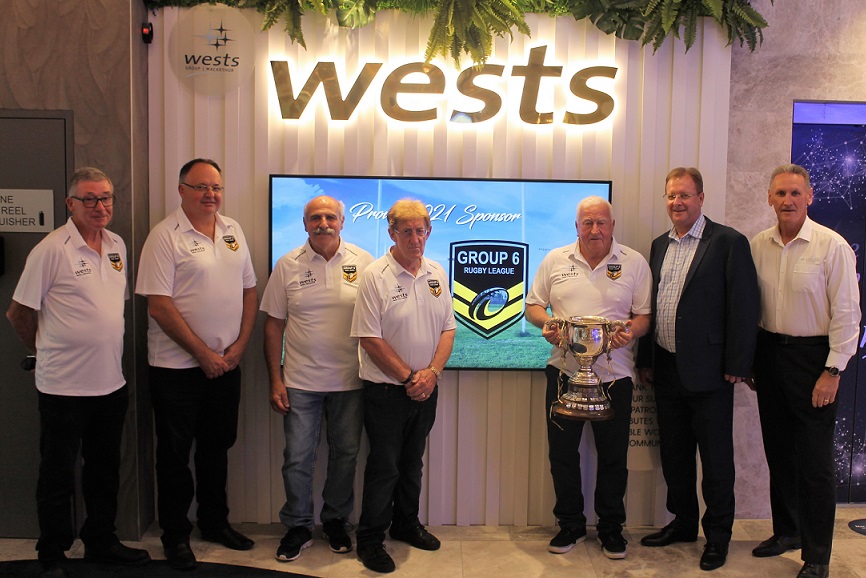 "We look forward to working with Group 6 Rugby League into 2021 to foster the growth of rugby league and spirit of sport in the local region.''
Group 6 Rugby League has had an affiliation with the NSW Country Rugby league since inception – however recent constitutional and organisational changes have seen the CRL amalgamate with the NSWRL to form one governing and operational body.
It is intended these changes will lead to growth and development of senior rugby league through Campbelltown clubs with a view to expanding the Group 6 competition.
Indeed there's talk of a nine team competition in 2021, but there has been no formal announcement yet who the new club will be.
NSW Rugby League CEO David Trodden, who attended yesterday's announcement, expressed his gratitude to Wests Group Macarthur for their support.
"The partnership acts as a strong affirmation of the newly implemented merger between the Country Rugby League and the NSW Rugby League," he said.
While the sponsorship is for one year at this stage all stakeholders hope that it will be extended beyond 2021.