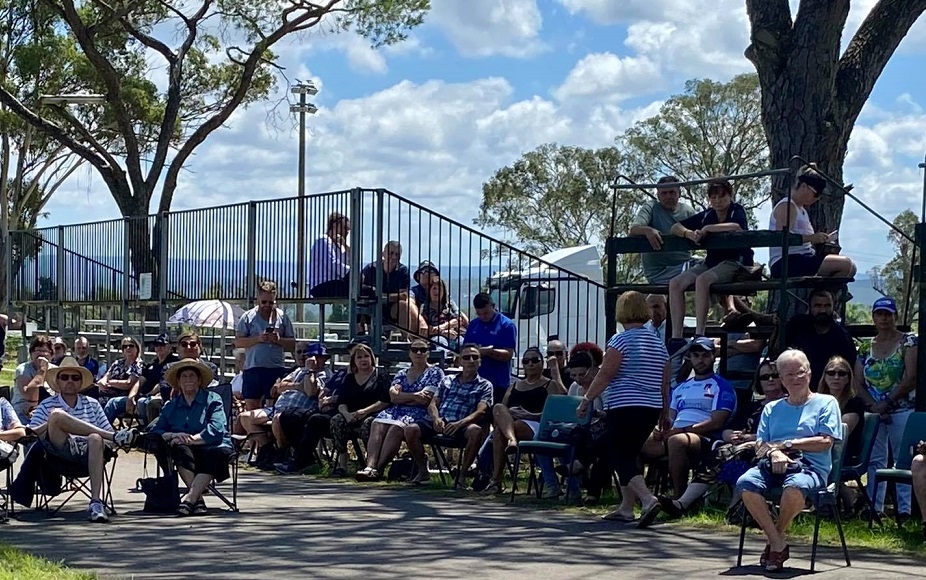 Anne Stanley, the federal member for Werriwa, and Liverpool City Councillor, Nathan Hagarty, have again spoken out in support of small landowners in and around Western Sydney Airport.
Ms Stanley spoke on the issue in Federal Parliament this week and announcing a petition calling on the NSW Government to provide certainty to landowners.
"The petition is simple: fairness, transparency and a timeline," Ms Stanley said.
"When will the land be purchased, how much will they get, and from whom?
"All the landowners and residents want is transparency and a fair go."
On Saturday, February 20, hundreds of locals gathered at Luddenham Showground for a community meeting (pictured above) calling for answers from Federal and State Governments on their futures.
Councillor Hagarty and State Member for Campbelltown Greg Warren attended the meeting in support of concerned and frustrated residents and landowners.
"With no concrete timeline or a plan to acquire their properties, landowners could be waiting over a decade,'' Cr Hagarty said.
"They are just looking for fair and reasonable treatment from the State Government.''
 Councillor Hagarty said the affected landowners were not trying to jump the queue.
"They just want to be in the queue," he said.