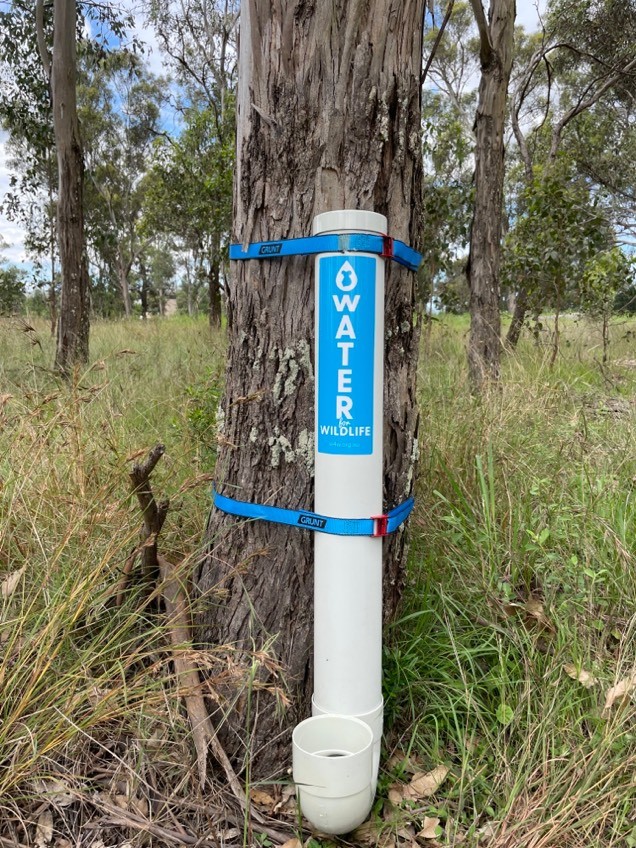 Love animals and want to help care for them? Camden Council has installed two "water for wildlife'' water drinking stations in Mount Annan and needs your help.
It has partnered with Animals Australia on the initiative, with the two drinking stations located within George Caley Reserve which can hold 15 litres of water each.
Each drinking station will need to be checked regularly to ensure wildlife such as wallabies, wombats, echidnas, and birds have consistent access to safe water.
Mayor of Camden, Cr Therese Fedeli is calling on residents to report any observations and maintenance requests.
"We are lucky enough to be living amongst a diverse environment which is home to many animals and council is committed to caring for them," she said.
"It is important that residents contact council with any observations of wildlife using the water drinking stations or if the water stations need maintenance.
"By letting us know any observations you make about the water stations when using the reserve, we will be able to determine how this project is helping our local wildlife."
For more information on the initiative or to report an observation or maintenance request, go to bit.ly/32EObt1 or phone council on 4654 7777.
Camden Council is also reminding residents to be responsible pet owners in 2022 and beyond.
It says that with Camden being home to more than 50,000 cats and dogs it's important for residents to be mindful of providing their pets with adequate care and their responsibility in and around the community.
This includes registering pets and keeping their details up to date, microchipping and desexing them and keeping pets safe during extreme weather.
"Pets are truly a joy to have around, but they are also a big responsibility," says Mayor Fedeli.
"It is important to remember that pet ownership requires an investment of time and money, to be prepared to provide adequate care including preventative and emergency health care, nutrition, spay or neuter, training, exercise and mental stimulation.
"Doing this will not only keep your pet happy and healthy, but also keep your neighbourhood clean and tidy for all."