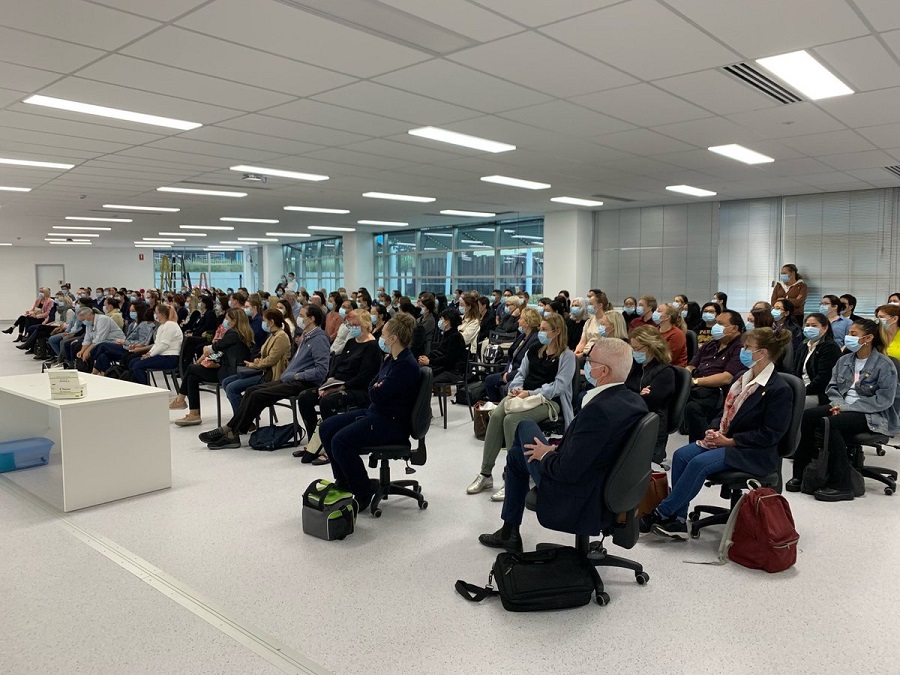 Two new mass vaccination centres will be established in the Greater Sydney area, and one of them will be in the heart of the South Western Sydney region.
The NSW Government says an old Coles building in Macquarie Fields will be converted into a mass vaccination centre, in preparation for a larger supply of Pfizer vaccines.
The new vaccine centres will help boost the NSW contribution to the Federal Government's vaccine rollout.
The government has not released details about when the Macquarie Fields vaccination centre will open its doors to the public.
The new sites announced today will add to the NSW Health 100 vaccination clinics and outreach locations across the state and deliver tens of thousands of additional jabs each week.
The government says its mass vaccination sites will complement the GP Network, which has and will continue to deliver the majority of Covid-19 vaccines across NSW.
Premier Gladys Berejiklian said the NSW Government is ready and willing to support getting vaccine doses out as quickly and as safely as possible.
"In NSW we have a sense of urgency about getting jabs in arms, because once the vast majority of our population is vaccinated, we can start a conversation about reaching a 'covid-normal' state," Ms Berejiklian said.
The second mass vaccination centre will be established in the Illawarra in the heart of Wollongong.
Each NSW Health mass vaccination centre will follow ATAGI advice and administer AstraZeneca to people 60 years and over, as well as Pfizer to people 40 years and over (in addition to those in categories directed by the Federal Government as priorities).