After operating as Chevron Technologies since it was established in 2007, this local digital company has changed its name to better reflect its evolution over the past few years.
The man behind the business, Matthew Gabriel, of Macquarie Fields, has announced that he has changed the name to Simply WordPress Sydney.
He says the new name better reflects the kind of internet services his company offers in 2020.
Simply WordPress Sydney will continue to serve the needs of South West Sydney, including Campbelltown, Macarthur, Narellan and Camden businesses.
But as the new name implies the services will now be offered across the greater Sydney region.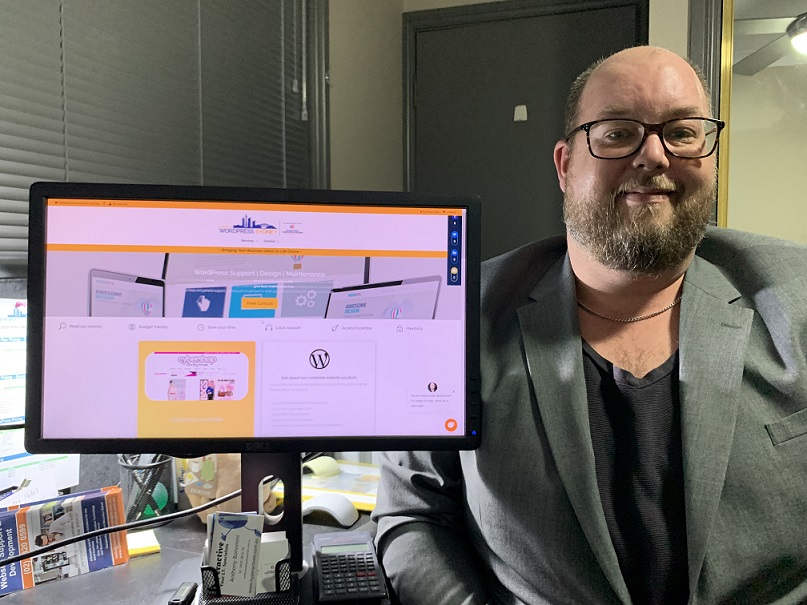 "The old name has carried us through business since 2007, so we did not take this step to change our name lightly,'' says Mr Gabriel, pictured above.
"The new name represents the evolution into expanded and improved services for complete website solutions.
"We now offer Managed WordPress hosting, security and backup products in addition to support, design and maintenance,'' he said.
"We have also partnered with a Google specialist to offer services such as Google Shopping Campaign setup and management for e-commerce stores and Google Ads campaigns and management for other types of websites,'' he said.
Mr Gabriel said anyone who needs a turn-key solution for a new website, website refresh or migration from their current hosting provider should contact Simply WordPress Sydney.
"We have been evolving over the past few years and our new name represents what we offer right now in 2020,'' he said.
For existing customers nothing will change other than the trading name and logo.
Enquiries: Check out the Simply WordPress Sydney website for more information, send an email message to hello@simplywordpress.sydney or call 8011 3737 to speak to Matthew Gabriel.